(function() { document.addEventListener('DOMContentLoaded', function() { var componentMetadata = JSON.parse('\x7b\x22componentName\x22\x3a\x22ActionToolbar_8aa04d4d-9a19-4074-b38f-1cd5476f6f7e\x22,\x22deferOptions\x22\x3a\x7b\x22deferComponent\x22\x3afalse,\x22deferType\x22\x3a\x22None\x22,\x22deferId\x22\x3a\x22r72d6c1c9f8484435bfa51e4598666c2d\x22,\x22deferredContainerId\x22\x3a\x22\x2fmain\x2finlineActionToolbarMobile\x22,\x22deferredContainerView\x22\x3anull\x7d,\x22viewName\x22\x3a\x22ActionToolbar\x22\x7d'); var configuration = {"contentId":"3f6f61ea-2550-4bfe-aef4-b28b9023f5c0","toolbarSettings":{"id":"8aa04d4d-9a19-4074-b38f-1cd5476f6f7e","registrationUrl":"/GMI/CoreSites/TBSP/Home/register/reg-fp","regAction":"FAVORITE","eSourceCode":11275,"namePassedToEvents":"RDPToolbarBODY","buttons":[{"addFavoriteErrorMessage":"Sorry, something went wrong. Please save again.","removeFavoriteErrorMessage":"Error occurred while removing from favorites","registrationUrl":"/GMI/CoreSites/TBSP/Home/register/reg-fp","regAction":"FAVORITE","eSourceCode":11275,"isCurrentUserAnonymous":false,"isFavoriteItem":false,"id":"d75c36b1-6c42-476a-a03c-8d95c3ff8c5e","allowedForAnonymousUsers":false,"type":"Favorite","displayName":"Save Recipe","namePassedToEvents":"Favorite","cssClassName":"atButtonFavorite"},{"providerName":"pinterest","providerNamePassedToEvents":"Pinterest","privacyOptOut":false,"privacyOptOutMessage":"\u003cdiv class=\u0027privacyMessage\u0027\u003e\n\u003ch3\u003eThis feature is not available with your current cookie settings.\u003c/h3\u003e\n\u003cp\u003eYou can \u003ca href=\u0027#\u0027 data-show-preference-center=\u00271\u0027\u003eupdate your privacy settings\u003c/a\u003e to enable this content. Please enable "Functional Cookies" to use this feature.\u003c/p\u003e\n\u003c/div\u003e","shareUrlFormat":"//pinterest.com/pin/create/link/?url={0}","id":"3b421e9b-dc0d-4a34-9973-9326050443ca","allowedForAnonymousUsers":true,"type":"Social","displayName":"Pinterest","namePassedToEvents":"Pinterest","cssClassName":"atButtonPinterest"},{"providerName":"facebook","providerNamePassedToEvents":"Facebook","privacyOptOut":false,"privacyOptOutMessage":"\u003cdiv class=\u0027privacyMessage\u0027\u003e\n\u003ch3\u003eThis feature is not available with your current cookie settings.\u003c/h3\u003e\n\u003cp\u003eYou can \u003ca href=\u0027#\u0027 data-show-preference-center=\u00271\u0027\u003eupdate your privacy settings\u003c/a\u003e to enable this content. Please enable "Functional Cookies" to use this feature.\u003c/p\u003e\n\u003c/div\u003e","shareUrlFormat":"//facebook.com/sharer/sharer.php?u={0}","id":"58928c88-78ee-4241-906e-6c1cb29fefa3","allowedForAnonymousUsers":true,"type":"Social","displayName":"Facebook","namePassedToEvents":"Facebook","cssClassName":"atButtonFacebook"},{"templateId":"95752b5c-7e75-4367-bca7-fdd3abb0ebcb","dialogHeading":"Email Recipe","emailCode":"TBSP_ContentEmail","dialogSettings":{"cancelButtonText":"Cancel","copyToSenderLabel":"Send a Copy to Myself","emailAddressesLabel":"* Email Address(es)","emailInstructionText":"Separate email addresses with commas","fromText":"From:","privacyPolicyText":"\u003cp\u003e\u0026copy;2023 General Mills, Inc. All Rights Reserved. This information will only be used to send an email to your friend(s) and will not be saved. Please read our \u003ca rel=\u0022noopener noreferrer\u0022 rel=\u0022noopener noreferrer\u0022 href=\u0022http://www.generalmills.com/company/privacy-policies/privacy-policy-us\u0022 target=\u0022_blank\u0022 shape=\u0022rect\u0022\u003ePrivacy Policy\u003c/a\u003e.\u003c/p\u003e","requiredFieldText":"* Required","sendButtonText":"Send","senderEmailAddressLabel":"* Your Email Address","senderFirstNameLabel":"* Your First Name","sendToText":"Send To:"},"recaptchaPublicKey":"6LfW_icUAAAAAL_CG700pddUxLNYIxgRJe3vOg2Z","id":"f669dd74-e94b-4c02-b8fc-a12361a44346","allowedForAnonymousUsers":true,"type":"Email","displayName":"Email","namePassedToEvents":"Email","cssClassName":"atButtonEmail"}],"isSticky":false},"userSettings":{"isCurrentUserAnonymous":true,"isFavoriteItem":false,"privacyOptOut":false},"pageAttributes":{"url":"http%3a%2f%2fwww.tablespoon.com%2frecipes%2fkimchi%2f3f6f61ea-2550-4bfe-aef4-b28b9023f5c0","contentId":"3f6f61ea-2550-4bfe-aef4-b28b9023f5c0"}}; var moduleName = 'actionToolbar'; var isVueModule = true; GeneralMills.PandoSites.RegisterControlInstance(moduleName, configuration, componentMetadata, isVueModule) }); })();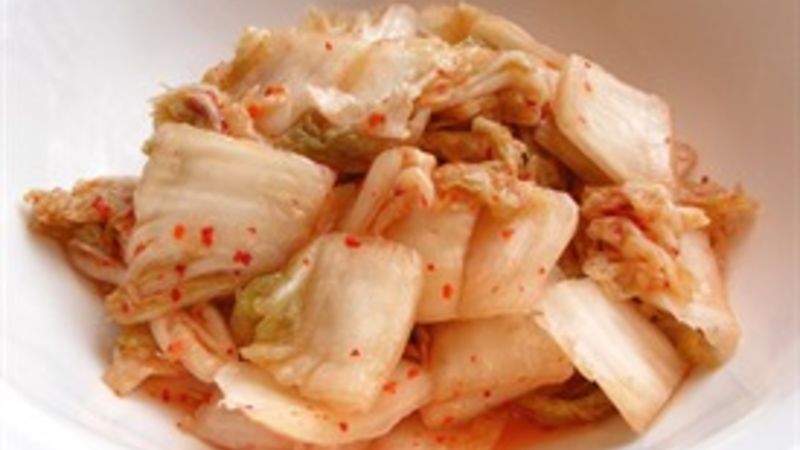 Prep

60

min

Total

49

hr

0

min

Servings

80
Save

Print

Pinterest

Facebook

Email
(function() { document.addEventListener('DOMContentLoaded', function() { var componentMetadata = JSON.parse('\x7b\x22componentName\x22\x3a\x22ActionToolbar_d8cf19f6-d7d7-4f07-b359-63f807de56a7\x22,\x22deferOptions\x22\x3a\x7b\x22deferComponent\x22\x3afalse,\x22deferType\x22\x3a\x22None\x22,\x22deferId\x22\x3a\x22r13e1281a2a0941168bc0184b75e8057d\x22,\x22deferredContainerId\x22\x3a\x22\x2fmain\x2finlineActionToolbarDesktop\x22,\x22deferredContainerView\x22\x3anull\x7d,\x22viewName\x22\x3a\x22ActionToolbar\x22\x7d'); var configuration = {"contentId":"3f6f61ea-2550-4bfe-aef4-b28b9023f5c0","toolbarSettings":{"id":"d8cf19f6-d7d7-4f07-b359-63f807de56a7","registrationUrl":"/GMI/CoreSites/TBSP/Home/register/reg-fp","regAction":"FAVORITE","eSourceCode":11275,"namePassedToEvents":"RDPToolbarBODY","buttons":[{"addFavoriteErrorMessage":"Sorry, something went wrong. Please save again.","removeFavoriteErrorMessage":"Error occurred while removing from favorites","registrationUrl":"/GMI/CoreSites/TBSP/Home/register/reg-fp","regAction":"FAVORITE","eSourceCode":11275,"isCurrentUserAnonymous":false,"isFavoriteItem":false,"id":"718b4e01-b2be-40cf-8f0c-bca3b01db0ed","allowedForAnonymousUsers":false,"type":"Favorite","displayName":"Save","namePassedToEvents":"Favorite","cssClassName":"atButtonFavorite"},{"id":"83dc6d70-3cbe-40d2-8b3a-b7d04154cbe8","allowedForAnonymousUsers":true,"type":"Print","displayName":"Print","namePassedToEvents":"Print","cssClassName":"atButtonPrint"},{"providerName":"pinterest","providerNamePassedToEvents":"Pinterest","privacyOptOut":false,"privacyOptOutMessage":"\u003cdiv class=\u0027privacyMessage\u0027\u003e\n\u003ch3\u003eThis feature is not available with your current cookie settings.\u003c/h3\u003e\n\u003cp\u003eYou can \u003ca href=\u0027#\u0027 data-show-preference-center=\u00271\u0027\u003eupdate your privacy settings\u003c/a\u003e to enable this content. Please enable "Functional Cookies" to use this feature.\u003c/p\u003e\n\u003c/div\u003e","shareUrlFormat":"//pinterest.com/pin/create/link/?url={0}","id":"76def9a1-42e6-4e8d-b963-2bb41556cef1","allowedForAnonymousUsers":true,"type":"Social","displayName":"Pinterest","namePassedToEvents":"Pinterest","cssClassName":"atButtonPinterest"},{"providerName":"facebook","providerNamePassedToEvents":"Facebook","privacyOptOut":false,"privacyOptOutMessage":"\u003cdiv class=\u0027privacyMessage\u0027\u003e\n\u003ch3\u003eThis feature is not available with your current cookie settings.\u003c/h3\u003e\n\u003cp\u003eYou can \u003ca href=\u0027#\u0027 data-show-preference-center=\u00271\u0027\u003eupdate your privacy settings\u003c/a\u003e to enable this content. Please enable "Functional Cookies" to use this feature.\u003c/p\u003e\n\u003c/div\u003e","shareUrlFormat":"//facebook.com/sharer/sharer.php?u={0}","id":"efdb520e-282a-4ae1-8a04-1d444442d622","allowedForAnonymousUsers":true,"type":"Social","displayName":"Facebook","namePassedToEvents":"Facebook","cssClassName":"atButtonFacebook"},{"templateId":"95752b5c-7e75-4367-bca7-fdd3abb0ebcb","dialogHeading":"Email Recipe","emailCode":"TBSP_ContentEmail","dialogSettings":{"cancelButtonText":"Cancel","copyToSenderLabel":"Send a Copy to Myself","emailAddressesLabel":"* Email Address(es)","emailInstructionText":"Separate email addresses with commas","fromText":"From:","privacyPolicyText":"\u003cp\u003e\u0026copy;2023 General Mills, Inc. All Rights Reserved. This information will only be used to send an email to your friend(s) and will not be saved. Please read our \u003ca rel=\u0022noopener noreferrer\u0022 rel=\u0022noopener noreferrer\u0022 href=\u0022http://www.generalmills.com/company/privacy-policies/privacy-policy-us\u0022 target=\u0022_blank\u0022 shape=\u0022rect\u0022\u003ePrivacy Policy\u003c/a\u003e.\u003c/p\u003e","requiredFieldText":"* Required","sendButtonText":"Send","senderEmailAddressLabel":"* Your Email Address","senderFirstNameLabel":"* Your First Name","sendToText":"Send To:"},"recaptchaPublicKey":"6LfW_icUAAAAAL_CG700pddUxLNYIxgRJe3vOg2Z","id":"6fe1cac2-8ec6-4d3b-870e-c7e5a5a87900","allowedForAnonymousUsers":true,"type":"Email","displayName":"Email","namePassedToEvents":"Email","cssClassName":"atButtonEmail"}],"isSticky":false},"userSettings":{"isCurrentUserAnonymous":true,"isFavoriteItem":false,"privacyOptOut":false},"pageAttributes":{"url":"http%3a%2f%2fwww.tablespoon.com%2frecipes%2fkimchi%2f3f6f61ea-2550-4bfe-aef4-b28b9023f5c0","contentId":"3f6f61ea-2550-4bfe-aef4-b28b9023f5c0"}}; var moduleName = 'actionToolbar'; var isVueModule = true; GeneralMills.PandoSites.RegisterControlInstance(moduleName, configuration, componentMetadata, isVueModule) }); })();
(function() { document.addEventListener('DOMContentLoaded', function() { var componentMetadata = JSON.parse('\x7b\x22componentName\x22\x3a\x22WakeLock_a2352866-1a21-4a5d-9dd4-1744f7700fb5\x22,\x22deferOptions\x22\x3a\x7b\x22deferComponent\x22\x3afalse,\x22deferType\x22\x3a\x22None\x22,\x22deferId\x22\x3a\x22r65bc08169629432f9d27c19b9c607505\x22,\x22deferredContainerId\x22\x3a\x22\x2fmain\x2frdpWakeLockTop\x22,\x22deferredContainerView\x22\x3anull\x7d,\x22viewName\x22\x3a\x22WakeLock\x22\x7d'); var configuration = {"heading":"Ready to make?","button":{"errorMessage":"","id":"0a1bab6c-f930-4359-b8b4-a72470a4d8ee","allowedForAnonymousUsers":true,"type":"WakeLock","displayName":"Keep Screen On","namePassedToEvents":"Wakelock","cssClassName":""}}; var moduleName = 'wakeLockShared'; var isVueModule = true; GeneralMills.PandoSites.RegisterControlInstance(moduleName, configuration, componentMetadata, isVueModule) }); })();
Save

Share

Keep Screen On
(function() { document.addEventListener('DOMContentLoaded', function() { var componentMetadata = JSON.parse('\x7b\x22componentName\x22\x3a\x22ActionToolbar_c91d3ca3-260f-49e5-a185-3914efed63d4\x22,\x22deferOptions\x22\x3a\x7b\x22deferComponent\x22\x3afalse,\x22deferType\x22\x3a\x22None\x22,\x22deferId\x22\x3a\x22r31027614037a49c98584e9cbbf5bc718\x22,\x22deferredContainerId\x22\x3a\x22\x2fmain\x2fdockingActionToolbar\x22,\x22deferredContainerView\x22\x3anull\x7d,\x22viewName\x22\x3a\x22ActionToolbar\x22\x7d'); var configuration = {"contentId":"3f6f61ea-2550-4bfe-aef4-b28b9023f5c0","toolbarSettings":{"id":"c91d3ca3-260f-49e5-a185-3914efed63d4","registrationUrl":"/GMI/CoreSites/TBSP/Home/register/reg-fp","regAction":"FAVORITE","eSourceCode":11275,"namePassedToEvents":"RDPToolbarSTICKY","buttons":[{"addFavoriteErrorMessage":"Sorry, something went wrong. Please save again.","removeFavoriteErrorMessage":"Error occurred while removing from favorites","registrationUrl":"/GMI/CoreSites/TBSP/Home/register/reg-fp","regAction":"FAVORITE","eSourceCode":11275,"isCurrentUserAnonymous":false,"isFavoriteItem":false,"id":"718b4e01-b2be-40cf-8f0c-bca3b01db0ed","allowedForAnonymousUsers":false,"type":"Favorite","displayName":"Save","namePassedToEvents":"Favorite","cssClassName":"atButtonFavorite"},{"nestedButtons":[{"layoutParameter":"p%3d1","id":"219a704d-bb63-40af-8f0d-f8389062f7e9","allowedForAnonymousUsers":true,"type":"Print","displayName":"Print Recipe","namePassedToEvents":"Print","cssClassName":"atButtonPrint"},{"providerName":"pinterest","providerNamePassedToEvents":"Pinterest","privacyOptOut":false,"privacyOptOutMessage":"\u003cdiv class=\u0027privacyMessage\u0027\u003e\n\u003ch3\u003eThis feature is not available with your current cookie settings.\u003c/h3\u003e\n\u003cp\u003eYou can \u003ca href=\u0027#\u0027 data-show-preference-center=\u00271\u0027\u003eupdate your privacy settings\u003c/a\u003e to enable this content. Please enable "Functional Cookies" to use this feature.\u003c/p\u003e\n\u003c/div\u003e","shareUrlFormat":"//pinterest.com/pin/create/link/?url={0}","id":"585d4198-c691-4eae-bb63-66cc1927e44a","allowedForAnonymousUsers":true,"type":"Social","displayName":"Save To Pinterest","namePassedToEvents":"Pinterest","cssClassName":"atButtonPinterest"},{"templateId":"95752b5c-7e75-4367-bca7-fdd3abb0ebcb","dialogHeading":"Email Recipe","emailCode":"TBSP_ContentEmail","dialogSettings":{"cancelButtonText":"Cancel","copyToSenderLabel":"Send a Copy to Myself","emailAddressesLabel":"* Email Address(es)","emailInstructionText":"Separate email addresses with commas","fromText":"From:","privacyPolicyText":"\u003cp\u003e\u0026copy;2023 General Mills, Inc. All Rights Reserved. This information will only be used to send an email to your friend(s) and will not be saved. Please read our \u003ca rel=\u0022noopener noreferrer\u0022 rel=\u0022noopener noreferrer\u0022 href=\u0022http://www.generalmills.com/company/privacy-policies/privacy-policy-us\u0022 target=\u0022_blank\u0022 shape=\u0022rect\u0022\u003ePrivacy Policy\u003c/a\u003e.\u003c/p\u003e","requiredFieldText":"* Required","sendButtonText":"Send","senderEmailAddressLabel":"* Your Email Address","senderFirstNameLabel":"* Your First Name","sendToText":"Send To:"},"recaptchaPublicKey":"6LfW_icUAAAAAL_CG700pddUxLNYIxgRJe3vOg2Z","id":"fad236f8-3084-4a50-bc7d-283bc5511677","allowedForAnonymousUsers":true,"type":"Email","displayName":"Share via Email","namePassedToEvents":"Email","cssClassName":"atButtonEmail"},{"providerName":"facebook","providerNamePassedToEvents":"Facebook","privacyOptOut":false,"privacyOptOutMessage":"\u003cdiv class=\u0027privacyMessage\u0027\u003e\n\u003ch3\u003eThis feature is not available with your current cookie settings.\u003c/h3\u003e\n\u003cp\u003eYou can \u003ca href=\u0027#\u0027 data-show-preference-center=\u00271\u0027\u003eupdate your privacy settings\u003c/a\u003e to enable this content. Please enable "Functional Cookies" to use this feature.\u003c/p\u003e\n\u003c/div\u003e","shareUrlFormat":"//facebook.com/sharer/sharer.php?u={0}","id":"fc7a5260-abb4-42be-958a-d172ba87442b","allowedForAnonymousUsers":true,"type":"Social","displayName":"Share on Facebook","namePassedToEvents":"Facebook","cssClassName":"atButtonFacebook"},{"successMessage":"Copied.","errorMessage":"Press Ctrl+C and Enter to copy to clipboard","successMessageDuration":3000,"errorMessageDuration":10000,"id":"263303a9-5fe6-480d-910a-608f153d379a","allowedForAnonymousUsers":true,"type":"CopyLink","displayName":"Copy Link","namePassedToEvents":"Copy","cssClassName":"atButtonCopyLink"}],"id":"46a2d62f-b80c-49bf-969f-5d28640dc94a","allowedForAnonymousUsers":true,"type":"Reveal","displayName":"Share","namePassedToEvents":"Share","cssClassName":"atButtonReveal"},{"errorMessage":"","id":"0a1bab6c-f930-4359-b8b4-a72470a4d8ee","allowedForAnonymousUsers":true,"type":"WakeLock","displayName":"Keep Screen On","namePassedToEvents":"Wakelock","cssClassName":""}],"isSticky":true},"userSettings":{"isCurrentUserAnonymous":true,"isFavoriteItem":false,"privacyOptOut":false},"pageAttributes":{"url":"http%3a%2f%2fwww.tablespoon.com%2frecipes%2fkimchi%2f3f6f61ea-2550-4bfe-aef4-b28b9023f5c0","contentId":"3f6f61ea-2550-4bfe-aef4-b28b9023f5c0"}}; var moduleName = 'actionToolbar'; var isVueModule = true; GeneralMills.PandoSites.RegisterControlInstance(moduleName, configuration, componentMetadata, isVueModule) }); })();
Kimchi is very healthy and popular Korean dish, best described as a spicy, slightly sweet, pickled or fermented cabbage. (photo by Flickr user FotoosVanRobin)
(function() { document.addEventListener('DOMContentLoaded', function() { var componentMetadata = JSON.parse('\x7b\x22componentName\x22\x3a\x22RecipeIntro_a2352866-1a21-4a5d-9dd4-1744f7700fb5\x22,\x22deferOptions\x22\x3a\x7b\x22deferComponent\x22\x3afalse,\x22deferType\x22\x3a\x22None\x22,\x22deferId\x22\x3a\x22r4abea2e0e0a94cbbaa797678218a2bfa\x22,\x22deferredContainerId\x22\x3a\x22\x2fmain\x2frdpIntro\x22,\x22deferredContainerView\x22\x3anull\x7d,\x22viewName\x22\x3a\x22RecipeIntro\x22\x7d'); var configuration = {}; var moduleName = 'expandableTextContainer'; var isVueModule = true; GeneralMills.PandoSites.RegisterControlInstance(moduleName, configuration, componentMetadata, isVueModule) }); })();
Ingredients
3

tablespoons plus 1 teaspoon pickling salt

2

pounds Chinese (Napa) cabbage, cut into 2-inch squares

6

scallions, cut into 2-inch lengths, then slivered

1 1/2

tablespoons minced fresh ginger

2

tablepoons korean ground dried hot pepper (or other mildly hot ground red pepper)

1

teaspoon sugar
(function() { document.addEventListener('DOMContentLoaded', function() { var componentMetadata = JSON.parse('\x7b\x22componentName\x22\x3a\x22RecipeIngredients_a2352866-1a21-4a5d-9dd4-1744f7700fb5\x22,\x22deferOptions\x22\x3a\x7b\x22deferComponent\x22\x3afalse,\x22deferType\x22\x3a\x22None\x22,\x22deferId\x22\x3a\x22r9e539b11269d4924b8d9257d0ce4b9d8\x22,\x22deferredContainerId\x22\x3a\x22\x2fmain\x2frdpIngredients\x22,\x22deferredContainerView\x22\x3anull\x7d,\x22viewName\x22\x3a\x22RecipeIngredients\x22\x7d'); var configuration = {}; var moduleName = 'recipeIngredients'; var isVueModule = false; GeneralMills.PandoSites.RegisterControlInstance(moduleName, configuration, componentMetadata, isVueModule) }); })();
Steps
1

Dissolve the 3 tablespoons salt in the water. Put the cabbage into a large bowl, a crock, or a nonreactive pot, and pour the brine over it. Weight the cabbage down with a plate. Let the cabbage stand for 12 hours.

2

Drain the cabbage, reserving the brine. Mix the cabbage with the remaining ingredients, including the 1 teaspoon salt. Pack the mixture into a 2-quart jar. Pour enough of the reserved brine over the cabbage to cover it. Push a freezer bag into the mouth of the jar, and pour the remaining brine into the bag. Seal the bag. Let the kimchi ferment in a cool place, at a temperature no higher than 68° F, for 3 to 6 days,until the kimchi is as sour as you like.

3

Remove the brine bag, and cap the jar tightly. Store the kimchi in the refrigerator, where it will keep for months.
(function() { document.addEventListener('DOMContentLoaded', function() { var componentMetadata = JSON.parse('\x7b\x22componentName\x22\x3a\x22RecipeSteps_a2352866-1a21-4a5d-9dd4-1744f7700fb5\x22,\x22deferOptions\x22\x3a\x7b\x22deferComponent\x22\x3atrue,\x22deferType\x22\x3a\x22OnDemand\x22,\x22deferId\x22\x3a\x22raf89706df09b4bd98daa50e6cdea7320\x22,\x22deferredContainerId\x22\x3a\x22\x2fmain\x2frdpSteps\x22,\x22deferredContainerView\x22\x3a\x22RecipeDetail\x22\x7d,\x22viewName\x22\x3a\x22RecipeSteps\x22\x7d'); var configuration = {"initAreImagesHidden":false,"hideImagesEventName":"HideStepShots","showImagesEventName":"ShowStepShots","hideImagesButtonText":"Hide Images","showImagesButtonText":"Show Images","hideImagesClass":"rdpHideStepImages"}; var moduleName = 'recipeStepShots'; var isVueModule = true; GeneralMills.PandoSites.RegisterControlInstance(moduleName, configuration, componentMetadata, isVueModule) }); })();
Nutrition Information
No nutrition information available for this recipe
(function() { document.addEventListener('DOMContentLoaded', function() { var componentMetadata = JSON.parse('\x7b\x22componentName\x22\x3a\x22RecipeNutritionNonPrint_a2352866-1a21-4a5d-9dd4-1744f7700fb5\x22,\x22deferOptions\x22\x3a\x7b\x22deferComponent\x22\x3atrue,\x22deferType\x22\x3a\x22Simple\x22,\x22deferId\x22\x3a\x22r7d5c9e09b7ed400b8e661b7ac5f284fc\x22,\x22deferredContainerId\x22\x3a\x22\x2fmain\x2frdpNutrition\x22,\x22deferredContainerView\x22\x3a\x22RecipeDetail\x22\x7d,\x22viewName\x22\x3a\x22RecipeNutritionNonPrint\x22\x7d'); var configuration = {"initIsExpanded":false,"expandEventName":"NutritionExpand","collapseEventName":"NutritionCollapse"}; var moduleName = 'recipeNutrition'; var isVueModule = true; GeneralMills.PandoSites.RegisterControlInstance(moduleName, configuration, componentMetadata, isVueModule) }); })();
© 2023 ®/TM General Mills All Rights Reserved
(function() { document.addEventListener('DOMContentLoaded', function() { var componentMetadata = JSON.parse('\x7b\x22componentName\x22\x3a\x22DoubleClick_5f8292a2-3e9c-4318-94df-7fbdffc17662\x22,\x22deferOptions\x22\x3a\x7b\x22deferComponent\x22\x3atrue,\x22deferType\x22\x3a\x22OnDemand\x22,\x22deferId\x22\x3a\x22r05e6ad0074ee4d4cbc4b5303e89cf6e2\x22,\x22deferredContainerId\x22\x3a\x22\x2fmain\x2frdpFeatureAd\x22,\x22deferredContainerView\x22\x3a\x22DoubleClick\x22\x7d,\x22viewName\x22\x3a\x22DoubleClick\x22\x7d'); var configuration = {"adId":"OMP/tablespoon/recipes/300x250_AutoRefresh_top","minPageWidth":"1000","maxPageWidth":"9999","defaultMinPageWidth":"1000","defaultMaxPageWidth":"9999","size":"[300, 250]","refreshWhenViewed":true,"adContainerId":"cfa8dce5-a7ff-4e79-8f7c-4b5e2955d7da","doubleClickAdContainerId":"858b570b-d5fd-4043-bfcc-5b28b99f2b65","adCaptionText":"Advertisement","networkCode":"/15704463/","relevantMetadata":[null,null],"privacyOptOut":false,"continuesBelowText":"Recipe Continues Below"}; var moduleName = 'doubleClick'; var isVueModule = true; GeneralMills.PandoSites.RegisterControlInstance(moduleName, configuration, componentMetadata, isVueModule) }); })();
(function() { document.addEventListener('DOMContentLoaded', function() { var componentMetadata = JSON.parse('\x7b\x22componentName\x22\x3a\x22DoubleClick_c259ff4d-47bb-4fe7-add7-de2effa54403\x22,\x22deferOptions\x22\x3a\x7b\x22deferComponent\x22\x3atrue,\x22deferType\x22\x3a\x22OnDemand\x22,\x22deferId\x22\x3a\x22r0577a5e0baa541b5bd677b54228c80b5\x22,\x22deferredContainerId\x22\x3a\x22\x2fmain\x2frdpFeatureAd\x22,\x22deferredContainerView\x22\x3a\x22DoubleClick\x22\x7d,\x22viewName\x22\x3a\x22DoubleClick\x22\x7d'); var configuration = {"adId":"OMP/tablespoon/recipes/728x90_top","minPageWidth":"768","maxPageWidth":"999","defaultMinPageWidth":"1000","defaultMaxPageWidth":"9999","size":"[728, 90]","refreshWhenViewed":false,"adContainerId":"ad0c6b30-d9c7-4ac7-b0bb-446be6f89267","doubleClickAdContainerId":"66a78d15-5833-47ee-9c32-38fb965908cf","adCaptionText":"Advertisement","networkCode":"/15704463/","relevantMetadata":[null,null],"privacyOptOut":false,"continuesBelowText":"Recipe Continues Below"}; var moduleName = 'doubleClick'; var isVueModule = true; GeneralMills.PandoSites.RegisterControlInstance(moduleName, configuration, componentMetadata, isVueModule) }); })();
(function() { document.addEventListener('DOMContentLoaded', function() { var componentMetadata = JSON.parse('\x7b\x22componentName\x22\x3a\x22DoubleClick_6c874281-d7ee-4246-91de-0f51cce6949e\x22,\x22deferOptions\x22\x3a\x7b\x22deferComponent\x22\x3atrue,\x22deferType\x22\x3a\x22OnDemand\x22,\x22deferId\x22\x3a\x22r757ced5b9bf54640984d4357ac9de03c\x22,\x22deferredContainerId\x22\x3a\x22\x2fmain\x2frdpFeatureAd\x22,\x22deferredContainerView\x22\x3a\x22DoubleClick\x22\x7d,\x22viewName\x22\x3a\x22DoubleClick\x22\x7d'); var configuration = {"adId":"OMP/m_tablespoon/recipes/300x250_top","minPageWidth":"299","maxPageWidth":"767","defaultMinPageWidth":"1000","defaultMaxPageWidth":"9999","size":"[[300,250], [300,600]]","refreshWhenViewed":false,"adContainerId":"3fdb0e3f-7337-4140-9595-e3fcc3c803c2","doubleClickAdContainerId":"f923fe3c-28a7-4a05-9b48-e669ce9c219e","adCaptionText":"Advertisement","networkCode":"/15704463/","relevantMetadata":[null,null],"privacyOptOut":false,"continuesBelowText":"Recipe Continues Below"}; var moduleName = 'doubleClick'; var isVueModule = true; GeneralMills.PandoSites.RegisterControlInstance(moduleName, configuration, componentMetadata, isVueModule) }); })();
(function() { document.addEventListener('DOMContentLoaded', function() { var componentMetadata = JSON.parse('\x7b\x22componentName\x22\x3a\x22RelatedContent_51c5b479-ce04-468f-b3cd-042a1083ee73\x22,\x22deferOptions\x22\x3a\x7b\x22deferComponent\x22\x3atrue,\x22deferType\x22\x3a\x22OnDemand\x22,\x22deferId\x22\x3a\x22r8f9cf32f0e634fe59a3cbebb289af8ef\x22,\x22deferredContainerId\x22\x3a\x22\x2fmain\x2frdpRelatedContent1\x22,\x22deferredContainerView\x22\x3a\x22RecipeDetail\x22\x7d,\x22viewName\x22\x3a\x22RelatedContent\x22\x7d'); var configuration = {"dataSourceId":"51c5b479-ce04-468f-b3cd-042a1083ee73","isCurrentUserAnonymous":true,"relatedContentList":{"contentId":"3f6f61ea-2550-4bfe-aef4-b28b9023f5c0","listSettings":{"pageSize":6,"startPage":1,"listType":1,"title":"Try These Next","useModalRegistration":false,"regAction":"","esrcCode":0,"favoriteButtonLabelFormat":"Add {0} to favorites","contentTypes":[],"showImages":true,"showRatings":false,"allowFavoriting":true,"cssClassName":""},"items":[{"contentId":"5a3be872-8ef9-4c99-8cd2-fe795fa34c57","contentType":"Recipe","title":"Easy Steamed Vegetable Dumplings","isFavorite":false,"linkUrl":"/recipes/easy-steamed-vegetable-dumplings/5a3be872-8ef9-4c99-8cd2-fe795fa34c57","numberOfRatings":"0","averageRating":"0","averageRatingStars":"0","smallImageUrl":"//images-gmi-pmc.edge-generalmills.com/7a085fac-9fcb-450f-9094-6c9abb04baf5.jpg","mediumImageUrl":"//images-gmi-pmc.edge-generalmills.com/e6f7e0c8-a986-4549-bb3e-dd9380994b21.jpg"},{"contentId":"c3cd8d91-3634-41b9-9f68-3f72db938430","contentType":"Recipe","title":"Instant Pot™ Korean Beef Tacos","isFavorite":false,"linkUrl":"/recipes/instant-pot-korean-beef-tacos/c3cd8d91-3634-41b9-9f68-3f72db938430","numberOfRatings":"0","averageRating":"0","averageRatingStars":"0","smallImageUrl":"//images-gmi-pmc.edge-generalmills.com/7b09aa40-36a8-45c3-a133-130414d7e297.jpg","mediumImageUrl":"//images-gmi-pmc.edge-generalmills.com/f16e88e4-5ae4-48be-a4d8-780ea8a028d6.jpg"},{"contentId":"2fe1aecb-99ef-4723-a605-2a21fba12420","contentType":"Recipe","title":"Shortcut Bibimbap with Shrimp, Fried Egg and Kimchi","isFavorite":false,"linkUrl":"/recipes/shortcut-bibimbap-with-shrimp-fried-egg-and-kimchi/2fe1aecb-99ef-4723-a605-2a21fba12420","numberOfRatings":"0","averageRating":"0","averageRatingStars":"0","smallImageUrl":"//images-gmi-pmc.edge-generalmills.com/f4e31405-b9fb-4930-9e22-2ff47f15f8ec.jpg","mediumImageUrl":"//images-gmi-pmc.edge-generalmills.com/e2e2f539-a819-4b65-80bd-88e8520a05d6.jpg"},{"contentId":"faaa7fd2-8848-42ec-a756-ec0ee9fe702d","contentType":"Recipe","title":"Red Cabbage Mojo Slaw","isFavorite":false,"linkUrl":"/recipes/red-cabbage-mojo-slaw/faaa7fd2-8848-42ec-a756-ec0ee9fe702d","numberOfRatings":"0","averageRating":"0","averageRatingStars":"0","smallImageUrl":"//images-gmi-pmc.edge-generalmills.com/884638e4-0c2a-41bd-a33e-fe327be16c71.jpg","mediumImageUrl":"//images-gmi-pmc.edge-generalmills.com/707244c4-12c5-462f-a79b-d5ab181ed35c.jpg"},{"contentId":"857106ad-44ed-484f-893d-c581a4c9d3d6","contentType":"Recipe","title":"Sesame Soy Napa Cabbage Slaw","isFavorite":false,"linkUrl":"/recipes/sesame-soy-napa-cabbage-slaw/857106ad-44ed-484f-893d-c581a4c9d3d6","numberOfRatings":"0","averageRating":"0","averageRatingStars":"0","smallImageUrl":"//images-gmi-pmc.edge-generalmills.com/361d0062-31af-4918-9f3b-bd187ec7a069.jpg","mediumImageUrl":"//images-gmi-pmc.edge-generalmills.com/ffe7b7ba-40b8-4490-aa06-24f5c008c945.jpg"},{"contentId":"b37fc37a-bff3-47ae-8297-cb0e3462e6b6","contentType":"Recipe","title":"Seasoned Rice Noodles with Cucumber and Carrot Salad","isFavorite":false,"linkUrl":"/recipes/seasoned-rice-noodles-with-cucumber-and-carrot-salad/b37fc37a-bff3-47ae-8297-cb0e3462e6b6","numberOfRatings":"0","averageRating":"0","averageRatingStars":"0","smallImageUrl":"//images-gmi-pmc.edge-generalmills.com/8010c9e3-390d-43b9-aba6-a9384e464cac.jpg","mediumImageUrl":"//images-gmi-pmc.edge-generalmills.com/c779c24d-936c-4bed-86ae-fedc981620f3.jpg"}],"availableItems":[{"contentId":"5a3be872-8ef9-4c99-8cd2-fe795fa34c57","contentType":"Recipe","title":"Easy Steamed Vegetable Dumplings","isFavorite":false,"linkUrl":"/recipes/easy-steamed-vegetable-dumplings/5a3be872-8ef9-4c99-8cd2-fe795fa34c57","numberOfRatings":"0","averageRating":"0","averageRatingStars":"0","smallImageUrl":"//images-gmi-pmc.edge-generalmills.com/7a085fac-9fcb-450f-9094-6c9abb04baf5.jpg","mediumImageUrl":"//images-gmi-pmc.edge-generalmills.com/e6f7e0c8-a986-4549-bb3e-dd9380994b21.jpg"},{"contentId":"c3cd8d91-3634-41b9-9f68-3f72db938430","contentType":"Recipe","title":"Instant Pot™ Korean Beef Tacos","isFavorite":false,"linkUrl":"/recipes/instant-pot-korean-beef-tacos/c3cd8d91-3634-41b9-9f68-3f72db938430","numberOfRatings":"0","averageRating":"0","averageRatingStars":"0","smallImageUrl":"//images-gmi-pmc.edge-generalmills.com/7b09aa40-36a8-45c3-a133-130414d7e297.jpg","mediumImageUrl":"//images-gmi-pmc.edge-generalmills.com/f16e88e4-5ae4-48be-a4d8-780ea8a028d6.jpg"},{"contentId":"2fe1aecb-99ef-4723-a605-2a21fba12420","contentType":"Recipe","title":"Shortcut Bibimbap with Shrimp, Fried Egg and Kimchi","isFavorite":false,"linkUrl":"/recipes/shortcut-bibimbap-with-shrimp-fried-egg-and-kimchi/2fe1aecb-99ef-4723-a605-2a21fba12420","numberOfRatings":"0","averageRating":"0","averageRatingStars":"0","smallImageUrl":"//images-gmi-pmc.edge-generalmills.com/f4e31405-b9fb-4930-9e22-2ff47f15f8ec.jpg","mediumImageUrl":"//images-gmi-pmc.edge-generalmills.com/e2e2f539-a819-4b65-80bd-88e8520a05d6.jpg"},{"contentId":"faaa7fd2-8848-42ec-a756-ec0ee9fe702d","contentType":"Recipe","title":"Red Cabbage Mojo Slaw","isFavorite":false,"linkUrl":"/recipes/red-cabbage-mojo-slaw/faaa7fd2-8848-42ec-a756-ec0ee9fe702d","numberOfRatings":"0","averageRating":"0","averageRatingStars":"0","smallImageUrl":"//images-gmi-pmc.edge-generalmills.com/884638e4-0c2a-41bd-a33e-fe327be16c71.jpg","mediumImageUrl":"//images-gmi-pmc.edge-generalmills.com/707244c4-12c5-462f-a79b-d5ab181ed35c.jpg"},{"contentId":"857106ad-44ed-484f-893d-c581a4c9d3d6","contentType":"Recipe","title":"Sesame Soy Napa Cabbage Slaw","isFavorite":false,"linkUrl":"/recipes/sesame-soy-napa-cabbage-slaw/857106ad-44ed-484f-893d-c581a4c9d3d6","numberOfRatings":"0","averageRating":"0","averageRatingStars":"0","smallImageUrl":"//images-gmi-pmc.edge-generalmills.com/361d0062-31af-4918-9f3b-bd187ec7a069.jpg","mediumImageUrl":"//images-gmi-pmc.edge-generalmills.com/ffe7b7ba-40b8-4490-aa06-24f5c008c945.jpg"},{"contentId":"b37fc37a-bff3-47ae-8297-cb0e3462e6b6","contentType":"Recipe","title":"Seasoned Rice Noodles with Cucumber and Carrot Salad","isFavorite":false,"linkUrl":"/recipes/seasoned-rice-noodles-with-cucumber-and-carrot-salad/b37fc37a-bff3-47ae-8297-cb0e3462e6b6","numberOfRatings":"0","averageRating":"0","averageRatingStars":"0","smallImageUrl":"//images-gmi-pmc.edge-generalmills.com/8010c9e3-390d-43b9-aba6-a9384e464cac.jpg","mediumImageUrl":"//images-gmi-pmc.edge-generalmills.com/c779c24d-936c-4bed-86ae-fedc981620f3.jpg"}]}}; var moduleName = 'relatedContent'; var isVueModule = true; GeneralMills.PandoSites.RegisterControlInstance(moduleName, configuration, componentMetadata, isVueModule) }); })(); (function() { document.addEventListener('DOMContentLoaded', function() { var componentMetadata = JSON.parse('\x7b\x22componentName\x22\x3a\x22RelatedContent_3189d52e-4fdf-44af-ba27-f9502579ef43\x22,\x22deferOptions\x22\x3a\x7b\x22deferComponent\x22\x3atrue,\x22deferType\x22\x3a\x22OnDemand\x22,\x22deferId\x22\x3a\x22r116b1aa207c6446f9367bfbf4f10de2e\x22,\x22deferredContainerId\x22\x3a\x22\x2fmain\x2frdpRelatedContent1\x22,\x22deferredContainerView\x22\x3a\x22RecipeDetail\x22\x7d,\x22viewName\x22\x3a\x22RelatedContent\x22\x7d'); var configuration = {"dataSourceId":"3189d52e-4fdf-44af-ba27-f9502579ef43","isCurrentUserAnonymous":true,"relatedContentList":{"contentId":"3f6f61ea-2550-4bfe-aef4-b28b9023f5c0","listSettings":{"pageSize":3,"startPage":1,"listType":1,"title":"Explore Categories","useModalRegistration":false,"regAction":"","esrcCode":0,"favoriteButtonLabelFormat":"Add {0} to favorites","contentTypes":["Category"],"showImages":false,"showRatings":false,"allowFavoriting":false,"cssClassName":"relatedContentWithoutImages"},"items":[{"contentId":"f5d7ba6d-a251-4060-84b1-d4d41920dcdf","contentType":"Category","title":"Mexican Recipes, Dishes and Ideas from Tablespoon","isFavorite":false,"linkUrl":"/courses/dinner/world-cuisine/mexican","numberOfRatings":"0","averageRating":"0","averageRatingStars":"0","smallImageUrl":"//images-gmi-pmc.edge-generalmills.com/b3732bfd-f9d1-4ace-931e-8dcd7ffedc32.jpg","mediumImageUrl":"//images-gmi-pmc.edge-generalmills.com/34cb136a-d327-48df-ba07-867b90353b34.jpg"},{"contentId":"32e81f7d-1693-42b3-89f3-645314f3f01d","contentType":"Category","title":"Hot Chocolate Recipes, Dishes and Ideas from Tablespoon","isFavorite":false,"linkUrl":"/courses/drinks/hot-chocolate","numberOfRatings":"0","averageRating":"0","averageRatingStars":"0","smallImageUrl":"","mediumImageUrl":""},{"contentId":"5b259897-8ed3-4254-a858-7c96aadf5ccb","contentType":"Category","title":"Thanksgiving Side Dish","isFavorite":false,"linkUrl":"/parties-and-holidays/holiday/thanksgiving/thanksgiving-side-dishes","numberOfRatings":"0","averageRating":"0","averageRatingStars":"0","smallImageUrl":"","mediumImageUrl":""}],"availableItems":[{"contentId":"f5d7ba6d-a251-4060-84b1-d4d41920dcdf","contentType":"Category","title":"Mexican Recipes, Dishes and Ideas from Tablespoon","isFavorite":false,"linkUrl":"/courses/dinner/world-cuisine/mexican","numberOfRatings":"0","averageRating":"0","averageRatingStars":"0","smallImageUrl":"//images-gmi-pmc.edge-generalmills.com/b3732bfd-f9d1-4ace-931e-8dcd7ffedc32.jpg","mediumImageUrl":"//images-gmi-pmc.edge-generalmills.com/34cb136a-d327-48df-ba07-867b90353b34.jpg"},{"contentId":"32e81f7d-1693-42b3-89f3-645314f3f01d","contentType":"Category","title":"Hot Chocolate Recipes, Dishes and Ideas from Tablespoon","isFavorite":false,"linkUrl":"/courses/drinks/hot-chocolate","numberOfRatings":"0","averageRating":"0","averageRatingStars":"0","smallImageUrl":"","mediumImageUrl":""},{"contentId":"5b259897-8ed3-4254-a858-7c96aadf5ccb","contentType":"Category","title":"Thanksgiving Side Dish","isFavorite":false,"linkUrl":"/parties-and-holidays/holiday/thanksgiving/thanksgiving-side-dishes","numberOfRatings":"0","averageRating":"0","averageRatingStars":"0","smallImageUrl":"","mediumImageUrl":""}]}}; var moduleName = 'relatedContent'; var isVueModule = true; GeneralMills.PandoSites.RegisterControlInstance(moduleName, configuration, componentMetadata, isVueModule) }); })();
(function() { document.addEventListener('DOMContentLoaded', function() { var componentMetadata = JSON.parse('\x7b\x22componentName\x22\x3a\x22DoubleClick_745c15b5-a9ad-4519-81b8-8ce6135efb93\x22,\x22deferOptions\x22\x3a\x7b\x22deferComponent\x22\x3atrue,\x22deferType\x22\x3a\x22OnDemand\x22,\x22deferId\x22\x3a\x22r19ac987508e24cb5855936c9c6b90a89\x22,\x22deferredContainerId\x22\x3a\x22\x2fmain\x2frdpSecondaryAd\x22,\x22deferredContainerView\x22\x3a\x22DoubleClick\x22\x7d,\x22viewName\x22\x3a\x22DoubleClick\x22\x7d'); var configuration = {"adId":"OMP/tablespoon/recipes/300x250_bottom","minPageWidth":"1000","maxPageWidth":"9999","defaultMinPageWidth":"1000","defaultMaxPageWidth":"9999","size":"[[300,600],[300,250]]","refreshWhenViewed":false,"adContainerId":"06bc7183-b89a-4b56-a9f4-d89c0f47bdef","doubleClickAdContainerId":"e3b27fcd-8d90-4d50-a9e3-c3c3c58c05ee","adCaptionText":"Advertisement","networkCode":"/15704463/","relevantMetadata":[null,null],"privacyOptOut":false,"continuesBelowText":"Recipe Continues Below"}; var moduleName = 'doubleClick'; var isVueModule = true; GeneralMills.PandoSites.RegisterControlInstance(moduleName, configuration, componentMetadata, isVueModule) }); })();
(function() { document.addEventListener('DOMContentLoaded', function() { var componentMetadata = JSON.parse('\x7b\x22componentName\x22\x3a\x22DoubleClick_adef0bec-8719-4457-8387-12e0f80eec2b\x22,\x22deferOptions\x22\x3a\x7b\x22deferComponent\x22\x3atrue,\x22deferType\x22\x3a\x22OnDemand\x22,\x22deferId\x22\x3a\x22r368180daea4a4739956eea07de53f4d7\x22,\x22deferredContainerId\x22\x3a\x22\x2fmain\x2frdpSecondaryAd\x22,\x22deferredContainerView\x22\x3a\x22DoubleClick\x22\x7d,\x22viewName\x22\x3a\x22DoubleClick\x22\x7d'); var configuration = {"adId":"OMP/tablespoon/recipes/728x90_bottom","minPageWidth":"768","maxPageWidth":"999","defaultMinPageWidth":"1000","defaultMaxPageWidth":"9999","size":"[728, 90]","refreshWhenViewed":false,"adContainerId":"d3a24412-7d69-461e-8038-44a9799f3720","doubleClickAdContainerId":"216417ba-2b4c-45fa-bcc6-78c5dad77996","adCaptionText":"Advertisement","networkCode":"/15704463/","relevantMetadata":[null,null],"privacyOptOut":false,"continuesBelowText":"Recipe Continues Below"}; var moduleName = 'doubleClick'; var isVueModule = true; GeneralMills.PandoSites.RegisterControlInstance(moduleName, configuration, componentMetadata, isVueModule) }); })();
(function() { document.addEventListener('DOMContentLoaded', function() { var componentMetadata = JSON.parse('\x7b\x22componentName\x22\x3a\x22DoubleClick_80e5634b-4b8b-4ab6-9d42-f87399323043\x22,\x22deferOptions\x22\x3a\x7b\x22deferComponent\x22\x3atrue,\x22deferType\x22\x3a\x22OnDemand\x22,\x22deferId\x22\x3a\x22ra00c92bd77a143528e8cf9ccfe287af5\x22,\x22deferredContainerId\x22\x3a\x22\x2fmain\x2frdpSecondaryAd\x22,\x22deferredContainerView\x22\x3a\x22DoubleClick\x22\x7d,\x22viewName\x22\x3a\x22DoubleClick\x22\x7d'); var configuration = {"adId":"OMP/m_tablespoon/recipes/300x250_bottom","minPageWidth":"299","maxPageWidth":"767","defaultMinPageWidth":"1000","defaultMaxPageWidth":"9999","size":"[[300,250], [300,600]]","refreshWhenViewed":false,"adContainerId":"1f7ff104-6d43-477b-9fd1-6f6a882ce918","doubleClickAdContainerId":"2cf1bb0a-ea0a-41d7-a1d9-5a81603e6d4e","adCaptionText":"Advertisement","networkCode":"/15704463/","relevantMetadata":[null,null],"privacyOptOut":false,"continuesBelowText":"Recipe Continues Below"}; var moduleName = 'doubleClick'; var isVueModule = true; GeneralMills.PandoSites.RegisterControlInstance(moduleName, configuration, componentMetadata, isVueModule) }); })();
(function() { document.addEventListener('DOMContentLoaded', function() { var componentMetadata = JSON.parse('\x7b\x22componentName\x22\x3a\x22ThirdPartyScript_157feb20-e9e8-4141-bc3d-bf4af7c73c8c\x22,\x22deferOptions\x22\x3a\x7b\x22deferComponent\x22\x3atrue,\x22deferType\x22\x3a\x22OnDemand\x22,\x22deferId\x22\x3a\x22r9ab58f7ff618408297a578b29baf0895\x22,\x22deferredContainerId\x22\x3a\x22\x2fmain\x2frdpSecondaryAd\x22,\x22deferredContainerView\x22\x3a\x22ThirdPartyScript\x22\x7d,\x22viewName\x22\x3a\x22ThirdPartyScript\x22\x7d'); var configuration = {"placeholderName":"rdpSecondaryAd","domContent":"\u003cdiv id=\u0022ntvoAdSpot\u0022 style=\u0022height:20px;margin-bottom:-20px;\u0022\u003e   \u003c/div\u003e","scriptContent":"//s.ntv.io/serve/load.js","onLoadScript":""}; var moduleName = 'thirdPartyScript'; var isVueModule = true; GeneralMills.PandoSites.RegisterControlInstance(moduleName, configuration, componentMetadata, isVueModule) }); })();
(function() { document.addEventListener('DOMContentLoaded', function() { var componentMetadata = JSON.parse('\x7b\x22componentName\x22\x3a\x22DoubleClick_34589d2e-66d8-4e9a-9c4f-fb0e3ab39458\x22,\x22deferOptions\x22\x3a\x7b\x22deferComponent\x22\x3atrue,\x22deferType\x22\x3a\x22OnDemand\x22,\x22deferId\x22\x3a\x22r8da2c9a8035742d0b3a15eb571b676de\x22,\x22deferredContainerId\x22\x3a\x22\x2fmain\x2frdpTernaryAd\x22,\x22deferredContainerView\x22\x3a\x22DoubleClick\x22\x7d,\x22viewName\x22\x3a\x22DoubleClick\x22\x7d'); var configuration = {"adId":"OMP/tablespoon/recipes/300x250_bottom2","minPageWidth":"1000","maxPageWidth":"9999","defaultMinPageWidth":"1000","defaultMaxPageWidth":"9999","size":"[[300,600],[300,250]]","refreshWhenViewed":false,"adContainerId":"033533cb-3fbd-45c1-8b10-75903aed27b2","doubleClickAdContainerId":"8d586a45-eebc-44bc-94e4-781cd30d31a9","adCaptionText":"Advertisement","networkCode":"/15704463/","relevantMetadata":[null,null],"privacyOptOut":false,"continuesBelowText":"Recipe Continues Below"}; var moduleName = 'doubleClick'; var isVueModule = true; GeneralMills.PandoSites.RegisterControlInstance(moduleName, configuration, componentMetadata, isVueModule) }); })();