(function() { document.addEventListener('DOMContentLoaded', function() { var componentMetadata = JSON.parse('\x7b\x22componentName\x22\x3a\x22ActionToolbar_8aa04d4d-9a19-4074-b38f-1cd5476f6f7e\x22,\x22deferOptions\x22\x3a\x7b\x22deferComponent\x22\x3afalse,\x22deferType\x22\x3a\x22None\x22,\x22deferId\x22\x3a\x22r859bb1b870b84c529e7d9d872fa9dfde\x22,\x22deferredContainerId\x22\x3a\x22\x2fmain\x2finlineActionToolbarMobile\x22,\x22deferredContainerView\x22\x3anull\x7d,\x22viewName\x22\x3a\x22ActionToolbar\x22\x7d'); var configuration = {"contentId":"cdaf04c9-efd2-42a3-94f4-3b40f6f1a870","toolbarSettings":{"id":"8aa04d4d-9a19-4074-b38f-1cd5476f6f7e","registrationUrl":"/GMI/CoreSites/TBSP/Home/register/reg-fp","regAction":"FAVORITE","eSourceCode":11275,"namePassedToEvents":"RDPToolbarBODY","buttons":[{"addFavoriteErrorMessage":"Sorry, something went wrong. Please save again.","removeFavoriteErrorMessage":"Error occurred while removing from favorites","registrationUrl":"/GMI/CoreSites/TBSP/Home/register/reg-fp","regAction":"FAVORITE","eSourceCode":11275,"isCurrentUserAnonymous":false,"isFavoriteItem":false,"id":"d75c36b1-6c42-476a-a03c-8d95c3ff8c5e","allowedForAnonymousUsers":false,"type":"Favorite","displayName":"Save Recipe","namePassedToEvents":"Favorite","cssClassName":"atButtonFavorite"},{"providerName":"pinterest","providerNamePassedToEvents":"Pinterest","privacyOptOut":false,"privacyOptOutMessage":"\u003cdiv class=\u0027privacyMessage\u0027\u003e\n\u003ch3\u003eThis feature is not available with your current cookie settings.\u003c/h3\u003e\n\u003cp\u003eYou can \u003ca href=\u0027#\u0027 data-show-preference-center=\u00271\u0027\u003eupdate your privacy settings\u003c/a\u003e to enable this content. Please enable "Functional Cookies" to use this feature.\u003c/p\u003e\n\u003c/div\u003e","shareUrlFormat":"//pinterest.com/pin/create/link/?url={0}","id":"3b421e9b-dc0d-4a34-9973-9326050443ca","allowedForAnonymousUsers":true,"type":"Social","displayName":"Pinterest","namePassedToEvents":"Pinterest","cssClassName":"atButtonPinterest"},{"providerName":"facebook","providerNamePassedToEvents":"Facebook","privacyOptOut":false,"privacyOptOutMessage":"\u003cdiv class=\u0027privacyMessage\u0027\u003e\n\u003ch3\u003eThis feature is not available with your current cookie settings.\u003c/h3\u003e\n\u003cp\u003eYou can \u003ca href=\u0027#\u0027 data-show-preference-center=\u00271\u0027\u003eupdate your privacy settings\u003c/a\u003e to enable this content. Please enable "Functional Cookies" to use this feature.\u003c/p\u003e\n\u003c/div\u003e","shareUrlFormat":"//facebook.com/sharer/sharer.php?u={0}","id":"58928c88-78ee-4241-906e-6c1cb29fefa3","allowedForAnonymousUsers":true,"type":"Social","displayName":"Facebook","namePassedToEvents":"Facebook","cssClassName":"atButtonFacebook"},{"templateId":"95752b5c-7e75-4367-bca7-fdd3abb0ebcb","dialogHeading":"Email Recipe","emailCode":"TBSP_ContentEmail","dialogSettings":{"cancelButtonText":"Cancel","copyToSenderLabel":"Send a Copy to Myself","emailAddressesLabel":"* Email Address(es)","emailInstructionText":"Separate email addresses with commas","fromText":"From:","privacyPolicyText":"\u003cp\u003e\u0026copy;2023 General Mills, Inc. All Rights Reserved. This information will only be used to send an email to your friend(s) and will not be saved. Please read our \u003ca rel=\u0022noopener noreferrer\u0022 rel=\u0022noopener noreferrer\u0022 href=\u0022http://www.generalmills.com/company/privacy-policies/privacy-policy-us\u0022 target=\u0022_blank\u0022 shape=\u0022rect\u0022\u003ePrivacy Policy\u003c/a\u003e.\u003c/p\u003e","requiredFieldText":"* Required","sendButtonText":"Send","senderEmailAddressLabel":"* Your Email Address","senderFirstNameLabel":"* Your First Name","sendToText":"Send To:"},"recaptchaPublicKey":"6LfW_icUAAAAAL_CG700pddUxLNYIxgRJe3vOg2Z","id":"f669dd74-e94b-4c02-b8fc-a12361a44346","allowedForAnonymousUsers":true,"type":"Email","displayName":"Email","namePassedToEvents":"Email","cssClassName":"atButtonEmail"}],"isSticky":false},"userSettings":{"isCurrentUserAnonymous":true,"isFavoriteItem":false,"privacyOptOut":false},"pageAttributes":{"url":"http%3a%2f%2fwww.tablespoon.com%2frecipes%2fmacchiato%2fcdaf04c9-efd2-42a3-94f4-3b40f6f1a870","contentId":"cdaf04c9-efd2-42a3-94f4-3b40f6f1a870"}}; var moduleName = 'actionToolbar'; var isVueModule = true; GeneralMills.PandoSites.RegisterControlInstance(moduleName, configuration, componentMetadata, isVueModule) }); })();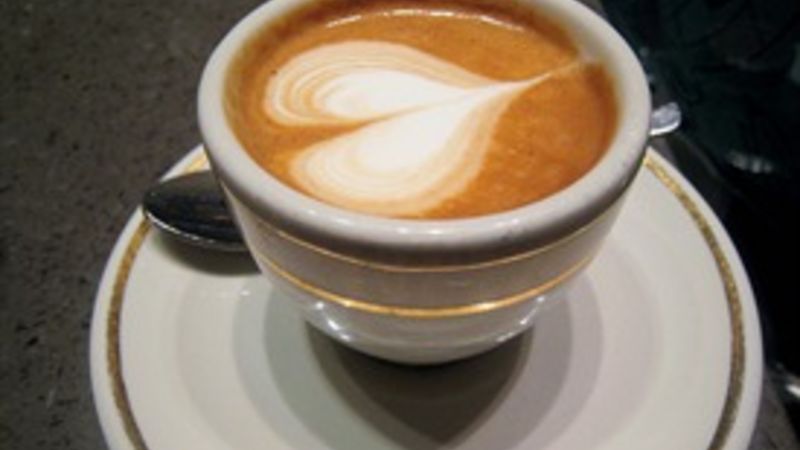 Prep

5

min

Total

5

min

Servings

1
Save

Print

Pinterest

Facebook

Email
(function() { document.addEventListener('DOMContentLoaded', function() { var componentMetadata = JSON.parse('\x7b\x22componentName\x22\x3a\x22ActionToolbar_d8cf19f6-d7d7-4f07-b359-63f807de56a7\x22,\x22deferOptions\x22\x3a\x7b\x22deferComponent\x22\x3afalse,\x22deferType\x22\x3a\x22None\x22,\x22deferId\x22\x3a\x22r78f8b4ab4ae84e258aaf1f450f3d2660\x22,\x22deferredContainerId\x22\x3a\x22\x2fmain\x2finlineActionToolbarDesktop\x22,\x22deferredContainerView\x22\x3anull\x7d,\x22viewName\x22\x3a\x22ActionToolbar\x22\x7d'); var configuration = {"contentId":"cdaf04c9-efd2-42a3-94f4-3b40f6f1a870","toolbarSettings":{"id":"d8cf19f6-d7d7-4f07-b359-63f807de56a7","registrationUrl":"/GMI/CoreSites/TBSP/Home/register/reg-fp","regAction":"FAVORITE","eSourceCode":11275,"namePassedToEvents":"RDPToolbarBODY","buttons":[{"addFavoriteErrorMessage":"Sorry, something went wrong. Please save again.","removeFavoriteErrorMessage":"Error occurred while removing from favorites","registrationUrl":"/GMI/CoreSites/TBSP/Home/register/reg-fp","regAction":"FAVORITE","eSourceCode":11275,"isCurrentUserAnonymous":false,"isFavoriteItem":false,"id":"718b4e01-b2be-40cf-8f0c-bca3b01db0ed","allowedForAnonymousUsers":false,"type":"Favorite","displayName":"Save","namePassedToEvents":"Favorite","cssClassName":"atButtonFavorite"},{"id":"83dc6d70-3cbe-40d2-8b3a-b7d04154cbe8","allowedForAnonymousUsers":true,"type":"Print","displayName":"Print","namePassedToEvents":"Print","cssClassName":"atButtonPrint"},{"providerName":"pinterest","providerNamePassedToEvents":"Pinterest","privacyOptOut":false,"privacyOptOutMessage":"\u003cdiv class=\u0027privacyMessage\u0027\u003e\n\u003ch3\u003eThis feature is not available with your current cookie settings.\u003c/h3\u003e\n\u003cp\u003eYou can \u003ca href=\u0027#\u0027 data-show-preference-center=\u00271\u0027\u003eupdate your privacy settings\u003c/a\u003e to enable this content. Please enable "Functional Cookies" to use this feature.\u003c/p\u003e\n\u003c/div\u003e","shareUrlFormat":"//pinterest.com/pin/create/link/?url={0}","id":"76def9a1-42e6-4e8d-b963-2bb41556cef1","allowedForAnonymousUsers":true,"type":"Social","displayName":"Pinterest","namePassedToEvents":"Pinterest","cssClassName":"atButtonPinterest"},{"providerName":"facebook","providerNamePassedToEvents":"Facebook","privacyOptOut":false,"privacyOptOutMessage":"\u003cdiv class=\u0027privacyMessage\u0027\u003e\n\u003ch3\u003eThis feature is not available with your current cookie settings.\u003c/h3\u003e\n\u003cp\u003eYou can \u003ca href=\u0027#\u0027 data-show-preference-center=\u00271\u0027\u003eupdate your privacy settings\u003c/a\u003e to enable this content. Please enable "Functional Cookies" to use this feature.\u003c/p\u003e\n\u003c/div\u003e","shareUrlFormat":"//facebook.com/sharer/sharer.php?u={0}","id":"efdb520e-282a-4ae1-8a04-1d444442d622","allowedForAnonymousUsers":true,"type":"Social","displayName":"Facebook","namePassedToEvents":"Facebook","cssClassName":"atButtonFacebook"},{"templateId":"95752b5c-7e75-4367-bca7-fdd3abb0ebcb","dialogHeading":"Email Recipe","emailCode":"TBSP_ContentEmail","dialogSettings":{"cancelButtonText":"Cancel","copyToSenderLabel":"Send a Copy to Myself","emailAddressesLabel":"* Email Address(es)","emailInstructionText":"Separate email addresses with commas","fromText":"From:","privacyPolicyText":"\u003cp\u003e\u0026copy;2023 General Mills, Inc. All Rights Reserved. This information will only be used to send an email to your friend(s) and will not be saved. Please read our \u003ca rel=\u0022noopener noreferrer\u0022 rel=\u0022noopener noreferrer\u0022 href=\u0022http://www.generalmills.com/company/privacy-policies/privacy-policy-us\u0022 target=\u0022_blank\u0022 shape=\u0022rect\u0022\u003ePrivacy Policy\u003c/a\u003e.\u003c/p\u003e","requiredFieldText":"* Required","sendButtonText":"Send","senderEmailAddressLabel":"* Your Email Address","senderFirstNameLabel":"* Your First Name","sendToText":"Send To:"},"recaptchaPublicKey":"6LfW_icUAAAAAL_CG700pddUxLNYIxgRJe3vOg2Z","id":"6fe1cac2-8ec6-4d3b-870e-c7e5a5a87900","allowedForAnonymousUsers":true,"type":"Email","displayName":"Email","namePassedToEvents":"Email","cssClassName":"atButtonEmail"}],"isSticky":false},"userSettings":{"isCurrentUserAnonymous":true,"isFavoriteItem":false,"privacyOptOut":false},"pageAttributes":{"url":"http%3a%2f%2fwww.tablespoon.com%2frecipes%2fmacchiato%2fcdaf04c9-efd2-42a3-94f4-3b40f6f1a870","contentId":"cdaf04c9-efd2-42a3-94f4-3b40f6f1a870"}}; var moduleName = 'actionToolbar'; var isVueModule = true; GeneralMills.PandoSites.RegisterControlInstance(moduleName, configuration, componentMetadata, isVueModule) }); })();
(function() { document.addEventListener('DOMContentLoaded', function() { var componentMetadata = JSON.parse('\x7b\x22componentName\x22\x3a\x22WakeLock_a2352866-1a21-4a5d-9dd4-1744f7700fb5\x22,\x22deferOptions\x22\x3a\x7b\x22deferComponent\x22\x3afalse,\x22deferType\x22\x3a\x22None\x22,\x22deferId\x22\x3a\x22rb3b1d5a64eac4554a6936a00e5b76c0a\x22,\x22deferredContainerId\x22\x3a\x22\x2fmain\x2frdpWakeLockTop\x22,\x22deferredContainerView\x22\x3anull\x7d,\x22viewName\x22\x3a\x22WakeLock\x22\x7d'); var configuration = {"heading":"Ready to make?","button":{"errorMessage":"","id":"0a1bab6c-f930-4359-b8b4-a72470a4d8ee","allowedForAnonymousUsers":true,"type":"WakeLock","displayName":"Keep Screen On","namePassedToEvents":"Wakelock","cssClassName":""}}; var moduleName = 'wakeLockShared'; var isVueModule = true; GeneralMills.PandoSites.RegisterControlInstance(moduleName, configuration, componentMetadata, isVueModule) }); })();
Save

Share

Keep Screen On
(function() { document.addEventListener('DOMContentLoaded', function() { var componentMetadata = JSON.parse('\x7b\x22componentName\x22\x3a\x22ActionToolbar_c91d3ca3-260f-49e5-a185-3914efed63d4\x22,\x22deferOptions\x22\x3a\x7b\x22deferComponent\x22\x3afalse,\x22deferType\x22\x3a\x22None\x22,\x22deferId\x22\x3a\x22r80cfaf7ea1bd4340b545c4051005585f\x22,\x22deferredContainerId\x22\x3a\x22\x2fmain\x2fdockingActionToolbar\x22,\x22deferredContainerView\x22\x3anull\x7d,\x22viewName\x22\x3a\x22ActionToolbar\x22\x7d'); var configuration = {"contentId":"cdaf04c9-efd2-42a3-94f4-3b40f6f1a870","toolbarSettings":{"id":"c91d3ca3-260f-49e5-a185-3914efed63d4","registrationUrl":"/GMI/CoreSites/TBSP/Home/register/reg-fp","regAction":"FAVORITE","eSourceCode":11275,"namePassedToEvents":"RDPToolbarSTICKY","buttons":[{"addFavoriteErrorMessage":"Sorry, something went wrong. Please save again.","removeFavoriteErrorMessage":"Error occurred while removing from favorites","registrationUrl":"/GMI/CoreSites/TBSP/Home/register/reg-fp","regAction":"FAVORITE","eSourceCode":11275,"isCurrentUserAnonymous":false,"isFavoriteItem":false,"id":"718b4e01-b2be-40cf-8f0c-bca3b01db0ed","allowedForAnonymousUsers":false,"type":"Favorite","displayName":"Save","namePassedToEvents":"Favorite","cssClassName":"atButtonFavorite"},{"nestedButtons":[{"layoutParameter":"p%3d1","id":"219a704d-bb63-40af-8f0d-f8389062f7e9","allowedForAnonymousUsers":true,"type":"Print","displayName":"Print Recipe","namePassedToEvents":"Print","cssClassName":"atButtonPrint"},{"providerName":"pinterest","providerNamePassedToEvents":"Pinterest","privacyOptOut":false,"privacyOptOutMessage":"\u003cdiv class=\u0027privacyMessage\u0027\u003e\n\u003ch3\u003eThis feature is not available with your current cookie settings.\u003c/h3\u003e\n\u003cp\u003eYou can \u003ca href=\u0027#\u0027 data-show-preference-center=\u00271\u0027\u003eupdate your privacy settings\u003c/a\u003e to enable this content. Please enable "Functional Cookies" to use this feature.\u003c/p\u003e\n\u003c/div\u003e","shareUrlFormat":"//pinterest.com/pin/create/link/?url={0}","id":"585d4198-c691-4eae-bb63-66cc1927e44a","allowedForAnonymousUsers":true,"type":"Social","displayName":"Save To Pinterest","namePassedToEvents":"Pinterest","cssClassName":"atButtonPinterest"},{"templateId":"95752b5c-7e75-4367-bca7-fdd3abb0ebcb","dialogHeading":"Email Recipe","emailCode":"TBSP_ContentEmail","dialogSettings":{"cancelButtonText":"Cancel","copyToSenderLabel":"Send a Copy to Myself","emailAddressesLabel":"* Email Address(es)","emailInstructionText":"Separate email addresses with commas","fromText":"From:","privacyPolicyText":"\u003cp\u003e\u0026copy;2023 General Mills, Inc. All Rights Reserved. This information will only be used to send an email to your friend(s) and will not be saved. Please read our \u003ca rel=\u0022noopener noreferrer\u0022 rel=\u0022noopener noreferrer\u0022 href=\u0022http://www.generalmills.com/company/privacy-policies/privacy-policy-us\u0022 target=\u0022_blank\u0022 shape=\u0022rect\u0022\u003ePrivacy Policy\u003c/a\u003e.\u003c/p\u003e","requiredFieldText":"* Required","sendButtonText":"Send","senderEmailAddressLabel":"* Your Email Address","senderFirstNameLabel":"* Your First Name","sendToText":"Send To:"},"recaptchaPublicKey":"6LfW_icUAAAAAL_CG700pddUxLNYIxgRJe3vOg2Z","id":"fad236f8-3084-4a50-bc7d-283bc5511677","allowedForAnonymousUsers":true,"type":"Email","displayName":"Share via Email","namePassedToEvents":"Email","cssClassName":"atButtonEmail"},{"providerName":"facebook","providerNamePassedToEvents":"Facebook","privacyOptOut":false,"privacyOptOutMessage":"\u003cdiv class=\u0027privacyMessage\u0027\u003e\n\u003ch3\u003eThis feature is not available with your current cookie settings.\u003c/h3\u003e\n\u003cp\u003eYou can \u003ca href=\u0027#\u0027 data-show-preference-center=\u00271\u0027\u003eupdate your privacy settings\u003c/a\u003e to enable this content. Please enable "Functional Cookies" to use this feature.\u003c/p\u003e\n\u003c/div\u003e","shareUrlFormat":"//facebook.com/sharer/sharer.php?u={0}","id":"fc7a5260-abb4-42be-958a-d172ba87442b","allowedForAnonymousUsers":true,"type":"Social","displayName":"Share on Facebook","namePassedToEvents":"Facebook","cssClassName":"atButtonFacebook"},{"successMessage":"Copied.","errorMessage":"Press Ctrl+C and Enter to copy to clipboard","successMessageDuration":3000,"errorMessageDuration":10000,"id":"263303a9-5fe6-480d-910a-608f153d379a","allowedForAnonymousUsers":true,"type":"CopyLink","displayName":"Copy Link","namePassedToEvents":"Copy","cssClassName":"atButtonCopyLink"}],"id":"46a2d62f-b80c-49bf-969f-5d28640dc94a","allowedForAnonymousUsers":true,"type":"Reveal","displayName":"Share","namePassedToEvents":"Share","cssClassName":"atButtonReveal"},{"errorMessage":"","id":"0a1bab6c-f930-4359-b8b4-a72470a4d8ee","allowedForAnonymousUsers":true,"type":"WakeLock","displayName":"Keep Screen On","namePassedToEvents":"Wakelock","cssClassName":""}],"isSticky":true},"userSettings":{"isCurrentUserAnonymous":true,"isFavoriteItem":false,"privacyOptOut":false},"pageAttributes":{"url":"http%3a%2f%2fwww.tablespoon.com%2frecipes%2fmacchiato%2fcdaf04c9-efd2-42a3-94f4-3b40f6f1a870","contentId":"cdaf04c9-efd2-42a3-94f4-3b40f6f1a870"}}; var moduleName = 'actionToolbar'; var isVueModule = true; GeneralMills.PandoSites.RegisterControlInstance(moduleName, configuration, componentMetadata, isVueModule) }); })();
Many drinks have been called by this name, but this (seemingly simple) traditional Italian recipe is the real deal. The word "macchiato" actually means marked. (photo by Flickr user Charles Haynes)
(function() { document.addEventListener('DOMContentLoaded', function() { var componentMetadata = JSON.parse('\x7b\x22componentName\x22\x3a\x22RecipeIntro_a2352866-1a21-4a5d-9dd4-1744f7700fb5\x22,\x22deferOptions\x22\x3a\x7b\x22deferComponent\x22\x3afalse,\x22deferType\x22\x3a\x22None\x22,\x22deferId\x22\x3a\x22rec3a386380524d739ba62fb43274c830\x22,\x22deferredContainerId\x22\x3a\x22\x2fmain\x2frdpIntro\x22,\x22deferredContainerView\x22\x3anull\x7d,\x22viewName\x22\x3a\x22RecipeIntro\x22\x7d'); var configuration = {}; var moduleName = 'expandableTextContainer'; var isVueModule = true; GeneralMills.PandoSites.RegisterControlInstance(moduleName, configuration, componentMetadata, isVueModule) }); })();
Ingredients
Freshly ground espresso

Cold milk
(function() { document.addEventListener('DOMContentLoaded', function() { var componentMetadata = JSON.parse('\x7b\x22componentName\x22\x3a\x22RecipeIngredients_a2352866-1a21-4a5d-9dd4-1744f7700fb5\x22,\x22deferOptions\x22\x3a\x7b\x22deferComponent\x22\x3afalse,\x22deferType\x22\x3a\x22None\x22,\x22deferId\x22\x3a\x22r3564098e30a9435eb7f95e4f00daa3ec\x22,\x22deferredContainerId\x22\x3a\x22\x2fmain\x2frdpIngredients\x22,\x22deferredContainerView\x22\x3anull\x7d,\x22viewName\x22\x3a\x22RecipeIngredients\x22\x7d'); var configuration = {}; var moduleName = 'recipeIngredients'; var isVueModule = false; GeneralMills.PandoSites.RegisterControlInstance(moduleName, configuration, componentMetadata, isVueModule) }); })();
Steps
1

Brew one shot of fresh espresso with espresso machine.

2

Steam milk to 160°, and hold the steam wand just below the surface to create foam.

3

Pour milk into espresso to taste and spoon foam on top. It might take a few tries to get your personal ratio right!
(function() { document.addEventListener('DOMContentLoaded', function() { var componentMetadata = JSON.parse('\x7b\x22componentName\x22\x3a\x22RecipeSteps_a2352866-1a21-4a5d-9dd4-1744f7700fb5\x22,\x22deferOptions\x22\x3a\x7b\x22deferComponent\x22\x3atrue,\x22deferType\x22\x3a\x22OnDemand\x22,\x22deferId\x22\x3a\x22r7cf5918bab3145259efc2eeda2a7d901\x22,\x22deferredContainerId\x22\x3a\x22\x2fmain\x2frdpSteps\x22,\x22deferredContainerView\x22\x3a\x22RecipeDetail\x22\x7d,\x22viewName\x22\x3a\x22RecipeSteps\x22\x7d'); var configuration = {"initAreImagesHidden":false,"hideImagesEventName":"HideStepShots","showImagesEventName":"ShowStepShots","hideImagesButtonText":"Hide Images","showImagesButtonText":"Show Images","hideImagesClass":"rdpHideStepImages"}; var moduleName = 'recipeStepShots'; var isVueModule = true; GeneralMills.PandoSites.RegisterControlInstance(moduleName, configuration, componentMetadata, isVueModule) }); })();
Nutrition Information
No nutrition information available for this recipe
(function() { document.addEventListener('DOMContentLoaded', function() { var componentMetadata = JSON.parse('\x7b\x22componentName\x22\x3a\x22RecipeNutritionNonPrint_a2352866-1a21-4a5d-9dd4-1744f7700fb5\x22,\x22deferOptions\x22\x3a\x7b\x22deferComponent\x22\x3atrue,\x22deferType\x22\x3a\x22Simple\x22,\x22deferId\x22\x3a\x22rde37802bb3d4444baf153c6259bd13e1\x22,\x22deferredContainerId\x22\x3a\x22\x2fmain\x2frdpNutrition\x22,\x22deferredContainerView\x22\x3a\x22RecipeDetail\x22\x7d,\x22viewName\x22\x3a\x22RecipeNutritionNonPrint\x22\x7d'); var configuration = {"initIsExpanded":false,"expandEventName":"NutritionExpand","collapseEventName":"NutritionCollapse"}; var moduleName = 'recipeNutrition'; var isVueModule = true; GeneralMills.PandoSites.RegisterControlInstance(moduleName, configuration, componentMetadata, isVueModule) }); })();
© 2023 ®/TM General Mills All Rights Reserved
(function() { document.addEventListener('DOMContentLoaded', function() { var componentMetadata = JSON.parse('\x7b\x22componentName\x22\x3a\x22DoubleClick_5f8292a2-3e9c-4318-94df-7fbdffc17662\x22,\x22deferOptions\x22\x3a\x7b\x22deferComponent\x22\x3atrue,\x22deferType\x22\x3a\x22OnDemand\x22,\x22deferId\x22\x3a\x22r694e84b14380454e89f27f0da695b649\x22,\x22deferredContainerId\x22\x3a\x22\x2fmain\x2frdpFeatureAd\x22,\x22deferredContainerView\x22\x3a\x22DoubleClick\x22\x7d,\x22viewName\x22\x3a\x22DoubleClick\x22\x7d'); var configuration = {"adId":"OMP/tablespoon/recipes/300x250_AutoRefresh_top","minPageWidth":"1000","maxPageWidth":"9999","defaultMinPageWidth":"1000","defaultMaxPageWidth":"9999","size":"[300, 250]","refreshWhenViewed":true,"adContainerId":"2f5d1ffb-0a60-49cc-885a-f675ca0aceec","doubleClickAdContainerId":"96744133-57cb-457b-a342-e6ae3ab5529e","adCaptionText":"Advertisement","networkCode":"/15704463/","relevantMetadata":[],"privacyOptOut":false,"continuesBelowText":"Recipe Continues Below"}; var moduleName = 'doubleClick'; var isVueModule = true; GeneralMills.PandoSites.RegisterControlInstance(moduleName, configuration, componentMetadata, isVueModule) }); })();
(function() { document.addEventListener('DOMContentLoaded', function() { var componentMetadata = JSON.parse('\x7b\x22componentName\x22\x3a\x22DoubleClick_c259ff4d-47bb-4fe7-add7-de2effa54403\x22,\x22deferOptions\x22\x3a\x7b\x22deferComponent\x22\x3atrue,\x22deferType\x22\x3a\x22OnDemand\x22,\x22deferId\x22\x3a\x22r4ef13459896b4bafa200979e5b2beb1e\x22,\x22deferredContainerId\x22\x3a\x22\x2fmain\x2frdpFeatureAd\x22,\x22deferredContainerView\x22\x3a\x22DoubleClick\x22\x7d,\x22viewName\x22\x3a\x22DoubleClick\x22\x7d'); var configuration = {"adId":"OMP/tablespoon/recipes/728x90_top","minPageWidth":"768","maxPageWidth":"999","defaultMinPageWidth":"1000","defaultMaxPageWidth":"9999","size":"[728, 90]","refreshWhenViewed":false,"adContainerId":"a7080128-b28b-417e-9603-6c1c3b2f6dd9","doubleClickAdContainerId":"5d725c99-3d0f-458c-ae68-adc3280d8cde","adCaptionText":"Advertisement","networkCode":"/15704463/","relevantMetadata":[],"privacyOptOut":false,"continuesBelowText":"Recipe Continues Below"}; var moduleName = 'doubleClick'; var isVueModule = true; GeneralMills.PandoSites.RegisterControlInstance(moduleName, configuration, componentMetadata, isVueModule) }); })();
(function() { document.addEventListener('DOMContentLoaded', function() { var componentMetadata = JSON.parse('\x7b\x22componentName\x22\x3a\x22DoubleClick_6c874281-d7ee-4246-91de-0f51cce6949e\x22,\x22deferOptions\x22\x3a\x7b\x22deferComponent\x22\x3atrue,\x22deferType\x22\x3a\x22OnDemand\x22,\x22deferId\x22\x3a\x22rd9227842445c47ddb19aaa4d0af2feb3\x22,\x22deferredContainerId\x22\x3a\x22\x2fmain\x2frdpFeatureAd\x22,\x22deferredContainerView\x22\x3a\x22DoubleClick\x22\x7d,\x22viewName\x22\x3a\x22DoubleClick\x22\x7d'); var configuration = {"adId":"OMP/m_tablespoon/recipes/300x250_top","minPageWidth":"299","maxPageWidth":"767","defaultMinPageWidth":"1000","defaultMaxPageWidth":"9999","size":"[[300,250], [300,600]]","refreshWhenViewed":false,"adContainerId":"5cbaadec-8898-436d-b3a1-459774146ecf","doubleClickAdContainerId":"180b50ff-bb7f-4496-85b4-59e629e3ddb8","adCaptionText":"Advertisement","networkCode":"/15704463/","relevantMetadata":[],"privacyOptOut":false,"continuesBelowText":"Recipe Continues Below"}; var moduleName = 'doubleClick'; var isVueModule = true; GeneralMills.PandoSites.RegisterControlInstance(moduleName, configuration, componentMetadata, isVueModule) }); })();
(function() { document.addEventListener('DOMContentLoaded', function() { var componentMetadata = JSON.parse('\x7b\x22componentName\x22\x3a\x22RelatedContent_51c5b479-ce04-468f-b3cd-042a1083ee73\x22,\x22deferOptions\x22\x3a\x7b\x22deferComponent\x22\x3atrue,\x22deferType\x22\x3a\x22OnDemand\x22,\x22deferId\x22\x3a\x22r40f7af73d8e347c9a98bbce7ceb243b9\x22,\x22deferredContainerId\x22\x3a\x22\x2fmain\x2frdpRelatedContent1\x22,\x22deferredContainerView\x22\x3a\x22RecipeDetail\x22\x7d,\x22viewName\x22\x3a\x22RelatedContent\x22\x7d'); var configuration = {"dataSourceId":"51c5b479-ce04-468f-b3cd-042a1083ee73","isCurrentUserAnonymous":true,"relatedContentList":{"contentId":"cdaf04c9-efd2-42a3-94f4-3b40f6f1a870","listSettings":{"pageSize":6,"startPage":1,"listType":1,"title":"Try These Next","useModalRegistration":false,"regAction":"","esrcCode":0,"favoriteButtonLabelFormat":"Add {0} to favorites","contentTypes":[],"showImages":true,"showRatings":false,"allowFavoriting":true,"cssClassName":""},"items":[{"contentId":"2759a7d4-6a4e-43e6-93b3-afb993a9e900","contentType":"Recipe","title":"Easy Mocha Latte","isFavorite":false,"linkUrl":"/recipes/easy-mocha-latte/2759a7d4-6a4e-43e6-93b3-afb993a9e900","numberOfRatings":"0","averageRating":"0","averageRatingStars":"0","smallImageUrl":"//images-gmi-pmc.edge-generalmills.com/8eb278fc-370a-4521-9019-094e876231f4.jpg","mediumImageUrl":"//images-gmi-pmc.edge-generalmills.com/b6f1aef8-b699-4057-a252-2c90a531d15e.jpg"},{"contentId":"3838a976-4d98-4bcc-a25f-bac1adab9a4f","contentType":"Recipe","title":"Pumpkin Spice Coffee Cocktail","isFavorite":false,"linkUrl":"/recipes/pumpkin-spice-coffee-cocktail/3838a976-4d98-4bcc-a25f-bac1adab9a4f","numberOfRatings":"0","averageRating":"0","averageRatingStars":"0","smallImageUrl":"//images-gmi-pmc.edge-generalmills.com/ce867ba6-ce0a-4e6d-b26a-5ce072adf8e6.jpg","mediumImageUrl":"//images-gmi-pmc.edge-generalmills.com/1d47be91-265d-4824-8092-ebfef31ef3d0.jpg"},{"contentId":"48b889db-d8b5-430d-a38c-de1c6d44d31b","contentType":"Recipe","title":"Tom and Jerry","isFavorite":false,"linkUrl":"/recipes/tom-and-jerry/48b889db-d8b5-430d-a38c-de1c6d44d31b","numberOfRatings":"0","averageRating":"0","averageRatingStars":"0","smallImageUrl":"//images-gmi-pmc.edge-generalmills.com/9a26e99b-0f42-4c8b-8648-ed2a49f4824b.jpg","mediumImageUrl":"//images-gmi-pmc.edge-generalmills.com/44b242a6-f634-4c40-81f0-2a240b0116f8.jpg"},{"contentId":"73ceeb4f-3bd4-4eb3-b14b-6c048b0ded22","contentType":"Recipe","title":"Apple Pie Sangria","isFavorite":false,"linkUrl":"/recipes/apple-pie-sangria/73ceeb4f-3bd4-4eb3-b14b-6c048b0ded22","numberOfRatings":"0","averageRating":"0","averageRatingStars":"0","smallImageUrl":"//images-gmi-pmc.edge-generalmills.com/b4ffa00f-0149-45fa-8868-6cc87fac5b6f.jpg","mediumImageUrl":"//images-gmi-pmc.edge-generalmills.com/f78cafc2-2ad6-4aa8-903c-2538fb968d77.jpg"},{"contentId":"c15e23d1-1688-4a2e-bbf7-d53dee01522c","contentType":"Recipe","title":"Classic Irish Coffee","isFavorite":false,"linkUrl":"/recipes/classic-irish-coffee/c15e23d1-1688-4a2e-bbf7-d53dee01522c","numberOfRatings":"0","averageRating":"0","averageRatingStars":"0","smallImageUrl":"//images-gmi-pmc.edge-generalmills.com/a58fea63-9a59-497b-aa17-dc89493a80c5.jpg","mediumImageUrl":"//images-gmi-pmc.edge-generalmills.com/56b3dbe0-e340-4389-bbe0-eb618e31954f.jpg"},{"contentId":"37ab3e9a-f641-4041-ab3a-20356ea644e3","contentType":"Recipe","title":"Christmas Sangria","isFavorite":false,"linkUrl":"/recipes/christmas-sangria/37ab3e9a-f641-4041-ab3a-20356ea644e3","numberOfRatings":"0","averageRating":"0","averageRatingStars":"0","smallImageUrl":"//images-gmi-pmc.edge-generalmills.com/011d54c4-77b7-4120-ae1e-46b783f1f6c6.jpg","mediumImageUrl":"//images-gmi-pmc.edge-generalmills.com/b2be4724-8019-4a05-a0d2-5abd5eb245b5.jpg"}],"availableItems":[{"contentId":"2759a7d4-6a4e-43e6-93b3-afb993a9e900","contentType":"Recipe","title":"Easy Mocha Latte","isFavorite":false,"linkUrl":"/recipes/easy-mocha-latte/2759a7d4-6a4e-43e6-93b3-afb993a9e900","numberOfRatings":"0","averageRating":"0","averageRatingStars":"0","smallImageUrl":"//images-gmi-pmc.edge-generalmills.com/8eb278fc-370a-4521-9019-094e876231f4.jpg","mediumImageUrl":"//images-gmi-pmc.edge-generalmills.com/b6f1aef8-b699-4057-a252-2c90a531d15e.jpg"},{"contentId":"3838a976-4d98-4bcc-a25f-bac1adab9a4f","contentType":"Recipe","title":"Pumpkin Spice Coffee Cocktail","isFavorite":false,"linkUrl":"/recipes/pumpkin-spice-coffee-cocktail/3838a976-4d98-4bcc-a25f-bac1adab9a4f","numberOfRatings":"0","averageRating":"0","averageRatingStars":"0","smallImageUrl":"//images-gmi-pmc.edge-generalmills.com/ce867ba6-ce0a-4e6d-b26a-5ce072adf8e6.jpg","mediumImageUrl":"//images-gmi-pmc.edge-generalmills.com/1d47be91-265d-4824-8092-ebfef31ef3d0.jpg"},{"contentId":"48b889db-d8b5-430d-a38c-de1c6d44d31b","contentType":"Recipe","title":"Tom and Jerry","isFavorite":false,"linkUrl":"/recipes/tom-and-jerry/48b889db-d8b5-430d-a38c-de1c6d44d31b","numberOfRatings":"0","averageRating":"0","averageRatingStars":"0","smallImageUrl":"//images-gmi-pmc.edge-generalmills.com/9a26e99b-0f42-4c8b-8648-ed2a49f4824b.jpg","mediumImageUrl":"//images-gmi-pmc.edge-generalmills.com/44b242a6-f634-4c40-81f0-2a240b0116f8.jpg"},{"contentId":"73ceeb4f-3bd4-4eb3-b14b-6c048b0ded22","contentType":"Recipe","title":"Apple Pie Sangria","isFavorite":false,"linkUrl":"/recipes/apple-pie-sangria/73ceeb4f-3bd4-4eb3-b14b-6c048b0ded22","numberOfRatings":"0","averageRating":"0","averageRatingStars":"0","smallImageUrl":"//images-gmi-pmc.edge-generalmills.com/b4ffa00f-0149-45fa-8868-6cc87fac5b6f.jpg","mediumImageUrl":"//images-gmi-pmc.edge-generalmills.com/f78cafc2-2ad6-4aa8-903c-2538fb968d77.jpg"},{"contentId":"c15e23d1-1688-4a2e-bbf7-d53dee01522c","contentType":"Recipe","title":"Classic Irish Coffee","isFavorite":false,"linkUrl":"/recipes/classic-irish-coffee/c15e23d1-1688-4a2e-bbf7-d53dee01522c","numberOfRatings":"0","averageRating":"0","averageRatingStars":"0","smallImageUrl":"//images-gmi-pmc.edge-generalmills.com/a58fea63-9a59-497b-aa17-dc89493a80c5.jpg","mediumImageUrl":"//images-gmi-pmc.edge-generalmills.com/56b3dbe0-e340-4389-bbe0-eb618e31954f.jpg"},{"contentId":"37ab3e9a-f641-4041-ab3a-20356ea644e3","contentType":"Recipe","title":"Christmas Sangria","isFavorite":false,"linkUrl":"/recipes/christmas-sangria/37ab3e9a-f641-4041-ab3a-20356ea644e3","numberOfRatings":"0","averageRating":"0","averageRatingStars":"0","smallImageUrl":"//images-gmi-pmc.edge-generalmills.com/011d54c4-77b7-4120-ae1e-46b783f1f6c6.jpg","mediumImageUrl":"//images-gmi-pmc.edge-generalmills.com/b2be4724-8019-4a05-a0d2-5abd5eb245b5.jpg"}]}}; var moduleName = 'relatedContent'; var isVueModule = true; GeneralMills.PandoSites.RegisterControlInstance(moduleName, configuration, componentMetadata, isVueModule) }); })(); (function() { document.addEventListener('DOMContentLoaded', function() { var componentMetadata = JSON.parse('\x7b\x22componentName\x22\x3a\x22RelatedContent_3189d52e-4fdf-44af-ba27-f9502579ef43\x22,\x22deferOptions\x22\x3a\x7b\x22deferComponent\x22\x3atrue,\x22deferType\x22\x3a\x22OnDemand\x22,\x22deferId\x22\x3a\x22r4bb065feafda46bebb6dc68f3f47e009\x22,\x22deferredContainerId\x22\x3a\x22\x2fmain\x2frdpRelatedContent1\x22,\x22deferredContainerView\x22\x3a\x22RecipeDetail\x22\x7d,\x22viewName\x22\x3a\x22RelatedContent\x22\x7d'); var configuration = {"dataSourceId":"3189d52e-4fdf-44af-ba27-f9502579ef43","isCurrentUserAnonymous":true,"relatedContentList":{"contentId":"cdaf04c9-efd2-42a3-94f4-3b40f6f1a870","listSettings":{"pageSize":3,"startPage":1,"listType":1,"title":"Explore Categories","useModalRegistration":false,"regAction":"","esrcCode":0,"favoriteButtonLabelFormat":"Add {0} to favorites","contentTypes":["Category"],"showImages":false,"showRatings":false,"allowFavoriting":false,"cssClassName":"relatedContentWithoutImages"},"items":[{"contentId":"d2c80fa3-8f33-468a-b906-2e60835bc52f","contentType":"Category","title":"Brunch Drinks","isFavorite":false,"linkUrl":"/courses/breakfast-and-brunch/brunch-beverage","numberOfRatings":"0","averageRating":"0","averageRatingStars":"0","smallImageUrl":"","mediumImageUrl":""},{"contentId":"8f44f085-3cfd-4a18-9192-7d1e3778c6ff","contentType":"Category","title":"Non-Alcoholic Drink Recipes, Dishes and Ideas from Tablespoon","isFavorite":false,"linkUrl":"/courses/drinks/non-alcoholic","numberOfRatings":"0","averageRating":"0","averageRatingStars":"0","smallImageUrl":"","mediumImageUrl":""},{"contentId":"42f5d525-6fdf-4aa2-bb58-bce1e91c8e09","contentType":"Category","title":"Drink Recipes, Dishes and Ideas from Tablespoon","isFavorite":false,"linkUrl":"/courses/drinks","numberOfRatings":"0","averageRating":"0","averageRatingStars":"0","smallImageUrl":"","mediumImageUrl":""}],"availableItems":[{"contentId":"d2c80fa3-8f33-468a-b906-2e60835bc52f","contentType":"Category","title":"Brunch Drinks","isFavorite":false,"linkUrl":"/courses/breakfast-and-brunch/brunch-beverage","numberOfRatings":"0","averageRating":"0","averageRatingStars":"0","smallImageUrl":"","mediumImageUrl":""},{"contentId":"8f44f085-3cfd-4a18-9192-7d1e3778c6ff","contentType":"Category","title":"Non-Alcoholic Drink Recipes, Dishes and Ideas from Tablespoon","isFavorite":false,"linkUrl":"/courses/drinks/non-alcoholic","numberOfRatings":"0","averageRating":"0","averageRatingStars":"0","smallImageUrl":"","mediumImageUrl":""},{"contentId":"42f5d525-6fdf-4aa2-bb58-bce1e91c8e09","contentType":"Category","title":"Drink Recipes, Dishes and Ideas from Tablespoon","isFavorite":false,"linkUrl":"/courses/drinks","numberOfRatings":"0","averageRating":"0","averageRatingStars":"0","smallImageUrl":"","mediumImageUrl":""}]}}; var moduleName = 'relatedContent'; var isVueModule = true; GeneralMills.PandoSites.RegisterControlInstance(moduleName, configuration, componentMetadata, isVueModule) }); })();
(function() { document.addEventListener('DOMContentLoaded', function() { var componentMetadata = JSON.parse('\x7b\x22componentName\x22\x3a\x22DoubleClick_745c15b5-a9ad-4519-81b8-8ce6135efb93\x22,\x22deferOptions\x22\x3a\x7b\x22deferComponent\x22\x3atrue,\x22deferType\x22\x3a\x22OnDemand\x22,\x22deferId\x22\x3a\x22r51a25b7d9b534396b9ba60b6006d842b\x22,\x22deferredContainerId\x22\x3a\x22\x2fmain\x2frdpSecondaryAd\x22,\x22deferredContainerView\x22\x3a\x22DoubleClick\x22\x7d,\x22viewName\x22\x3a\x22DoubleClick\x22\x7d'); var configuration = {"adId":"OMP/tablespoon/recipes/300x250_bottom","minPageWidth":"1000","maxPageWidth":"9999","defaultMinPageWidth":"1000","defaultMaxPageWidth":"9999","size":"[[300,600],[300,250]]","refreshWhenViewed":false,"adContainerId":"81cfb0c6-5311-403f-82ab-8ff1c8dfbfa8","doubleClickAdContainerId":"f94302c4-1403-49f3-b854-50c89f3c1a42","adCaptionText":"Advertisement","networkCode":"/15704463/","relevantMetadata":[],"privacyOptOut":false,"continuesBelowText":"Recipe Continues Below"}; var moduleName = 'doubleClick'; var isVueModule = true; GeneralMills.PandoSites.RegisterControlInstance(moduleName, configuration, componentMetadata, isVueModule) }); })();
(function() { document.addEventListener('DOMContentLoaded', function() { var componentMetadata = JSON.parse('\x7b\x22componentName\x22\x3a\x22DoubleClick_adef0bec-8719-4457-8387-12e0f80eec2b\x22,\x22deferOptions\x22\x3a\x7b\x22deferComponent\x22\x3atrue,\x22deferType\x22\x3a\x22OnDemand\x22,\x22deferId\x22\x3a\x22r52031a9e4154468c8bc968a17becc450\x22,\x22deferredContainerId\x22\x3a\x22\x2fmain\x2frdpSecondaryAd\x22,\x22deferredContainerView\x22\x3a\x22DoubleClick\x22\x7d,\x22viewName\x22\x3a\x22DoubleClick\x22\x7d'); var configuration = {"adId":"OMP/tablespoon/recipes/728x90_bottom","minPageWidth":"768","maxPageWidth":"999","defaultMinPageWidth":"1000","defaultMaxPageWidth":"9999","size":"[728, 90]","refreshWhenViewed":false,"adContainerId":"70622a5c-5951-425b-bcfb-13ce73ede520","doubleClickAdContainerId":"2d6ed49e-3399-4c8a-9cb2-b7e8aab6f690","adCaptionText":"Advertisement","networkCode":"/15704463/","relevantMetadata":[],"privacyOptOut":false,"continuesBelowText":"Recipe Continues Below"}; var moduleName = 'doubleClick'; var isVueModule = true; GeneralMills.PandoSites.RegisterControlInstance(moduleName, configuration, componentMetadata, isVueModule) }); })();
(function() { document.addEventListener('DOMContentLoaded', function() { var componentMetadata = JSON.parse('\x7b\x22componentName\x22\x3a\x22DoubleClick_80e5634b-4b8b-4ab6-9d42-f87399323043\x22,\x22deferOptions\x22\x3a\x7b\x22deferComponent\x22\x3atrue,\x22deferType\x22\x3a\x22OnDemand\x22,\x22deferId\x22\x3a\x22r00bfa22854ae4fd08afbf6385eb99e25\x22,\x22deferredContainerId\x22\x3a\x22\x2fmain\x2frdpSecondaryAd\x22,\x22deferredContainerView\x22\x3a\x22DoubleClick\x22\x7d,\x22viewName\x22\x3a\x22DoubleClick\x22\x7d'); var configuration = {"adId":"OMP/m_tablespoon/recipes/300x250_bottom","minPageWidth":"299","maxPageWidth":"767","defaultMinPageWidth":"1000","defaultMaxPageWidth":"9999","size":"[[300,250], [300,600]]","refreshWhenViewed":false,"adContainerId":"080689d6-6956-49b9-b5bc-2f4504b537a7","doubleClickAdContainerId":"974ca259-8b94-4472-aa51-92da7160e643","adCaptionText":"Advertisement","networkCode":"/15704463/","relevantMetadata":[],"privacyOptOut":false,"continuesBelowText":"Recipe Continues Below"}; var moduleName = 'doubleClick'; var isVueModule = true; GeneralMills.PandoSites.RegisterControlInstance(moduleName, configuration, componentMetadata, isVueModule) }); })();
(function() { document.addEventListener('DOMContentLoaded', function() { var componentMetadata = JSON.parse('\x7b\x22componentName\x22\x3a\x22ThirdPartyScript_157feb20-e9e8-4141-bc3d-bf4af7c73c8c\x22,\x22deferOptions\x22\x3a\x7b\x22deferComponent\x22\x3atrue,\x22deferType\x22\x3a\x22OnDemand\x22,\x22deferId\x22\x3a\x22re0c39345228c4e9d997955b14f587c9f\x22,\x22deferredContainerId\x22\x3a\x22\x2fmain\x2frdpSecondaryAd\x22,\x22deferredContainerView\x22\x3a\x22ThirdPartyScript\x22\x7d,\x22viewName\x22\x3a\x22ThirdPartyScript\x22\x7d'); var configuration = {"placeholderName":"rdpSecondaryAd","domContent":"\u003cdiv id=\u0022ntvoAdSpot\u0022 style=\u0022height:20px;margin-bottom:-20px;\u0022\u003e   \u003c/div\u003e","scriptContent":"//s.ntv.io/serve/load.js","onLoadScript":""}; var moduleName = 'thirdPartyScript'; var isVueModule = true; GeneralMills.PandoSites.RegisterControlInstance(moduleName, configuration, componentMetadata, isVueModule) }); })();
(function() { document.addEventListener('DOMContentLoaded', function() { var componentMetadata = JSON.parse('\x7b\x22componentName\x22\x3a\x22DoubleClick_34589d2e-66d8-4e9a-9c4f-fb0e3ab39458\x22,\x22deferOptions\x22\x3a\x7b\x22deferComponent\x22\x3atrue,\x22deferType\x22\x3a\x22OnDemand\x22,\x22deferId\x22\x3a\x22rd24dfc84974b4922b40dc561ae6018dd\x22,\x22deferredContainerId\x22\x3a\x22\x2fmain\x2frdpTernaryAd\x22,\x22deferredContainerView\x22\x3a\x22DoubleClick\x22\x7d,\x22viewName\x22\x3a\x22DoubleClick\x22\x7d'); var configuration = {"adId":"OMP/tablespoon/recipes/300x250_bottom2","minPageWidth":"1000","maxPageWidth":"9999","defaultMinPageWidth":"1000","defaultMaxPageWidth":"9999","size":"[[300,600],[300,250]]","refreshWhenViewed":false,"adContainerId":"96a048c3-6cde-4877-a1d3-05bafbe436c5","doubleClickAdContainerId":"baafbd7c-9e4b-40e1-8393-9dc9d9e725c2","adCaptionText":"Advertisement","networkCode":"/15704463/","relevantMetadata":[],"privacyOptOut":false,"continuesBelowText":"Recipe Continues Below"}; var moduleName = 'doubleClick'; var isVueModule = true; GeneralMills.PandoSites.RegisterControlInstance(moduleName, configuration, componentMetadata, isVueModule) }); })();