Pinterest

Print

Save

Facebook

Email
(function() { document.addEventListener('DOMContentLoaded', function() { var componentMetadata = JSON.parse('\x7b\x22componentName\x22\x3a\x22ActionToolbar_0062db4d-452e-4eba-af2d-b8dce44acc50\x22,\x22deferOptions\x22\x3a\x7b\x22deferComponent\x22\x3afalse,\x22deferType\x22\x3a\x22None\x22,\x22deferId\x22\x3a\x22r47facd6a068e4ab8bc517d1e32a92bc3\x22,\x22deferredContainerId\x22\x3a\x22\x2factionToolbar\x22,\x22deferredContainerView\x22\x3anull\x7d,\x22viewName\x22\x3a\x22ActionToolbar\x22\x7d'); var configuration = {"toolbarSettings":{"id":"0062db4d-452e-4eba-af2d-b8dce44acc50","moreButtonText":"More","lessButtonText":"Less","regAction":"FAVORITE","eSourceCode":16797,"useModalRegistration":true,"namePassedToEvents":"RDPToolbarRAIL","buttons":[{"providerName":"pinterest","providerNamePassedToEvents":"Pinterest","privacyOptOut":false,"privacyOptOutMessage":"\u003cdiv class=\u0027privacyMessage\u0027\u003e\n\u003ch3\u003eThis feature is not available with your current cookie settings.\u003c/h3\u003e\n\u003cp\u003eYou can \u003ca href=\u0027#\u0027 data-show-preference-center=\u00271\u0027\u003eupdate your privacy settings\u003c/a\u003e to enable this content. Please enable "Functional Cookies" to use this feature.\u003c/p\u003e\n\u003c/div\u003e","shareUrlFormat":"//pinterest.com/pin/create/link/?url={0}","id":"58ba9650-477b-4abe-bb46-1a60912cc27c","allowedForAnonymousUsers":true,"type":"Social","displayName":"Pinterest","namePassedToEvents":"Pinterest"},{"layoutParameter":"p%3d1","id":"9440f541-1622-407b-a529-9cb1f48ddf3a","allowedForAnonymousUsers":true,"type":"Print","displayName":"Print","namePassedToEvents":"Print"},{"addFavoriteErrorMessage":"Sorry, something went wrong. Please save again.","removeFavoriteErrorMessage":"Error occurred while removing from favorites","regAction":"FAVORITE","eSourceCode":16797,"isCurrentUserAnonymous":true,"isFavoriteItem":false,"id":"a4fff957-6f0a-4e2f-820f-3f2cfbceef64","allowedForAnonymousUsers":false,"type":"Favorite","displayName":"Save","namePassedToEvents":"Favorite"},{"providerName":"facebook","providerNamePassedToEvents":"Facebook","privacyOptOut":false,"privacyOptOutMessage":"\u003cdiv class=\u0027privacyMessage\u0027\u003e\n\u003ch3\u003eThis feature is not available with your current cookie settings.\u003c/h3\u003e\n\u003cp\u003eYou can \u003ca href=\u0027#\u0027 data-show-preference-center=\u00271\u0027\u003eupdate your privacy settings\u003c/a\u003e to enable this content. Please enable "Functional Cookies" to use this feature.\u003c/p\u003e\n\u003c/div\u003e","shareUrlFormat":"//facebook.com/sharer/sharer.php?u={0}","id":"9e7892b7-5ea2-441b-ab66-55a566402b31","allowedForAnonymousUsers":true,"type":"Social","displayName":"Facebook","namePassedToEvents":"Facebook"},{"templateId":"49ea4ab1-767d-497f-8521-8956bf53ee30","dialogHeading":"Email Recipe","emailCode":"TBSP_ContentEmail","dialogSettings":{"cancelButtonText":"Cancel","copyToSenderLabel":"Send a Copy to Myself","emailAddressesLabel":"* Email Address(es)","emailInstructionText":"Separate email addresses with commas","fromText":"From:","privacyPolicyText":"\u003cp\u003e\u0026copy;2020 General Mills, Inc. All Rights Reserved. This information will only be used to send an email to your friend(s) and will not be saved. Please read our \u003ca rel=\u0022noopener noreferrer\u0022 rel=\u0022noopener noreferrer\u0022 href=\u0022http://www.generalmills.com/company/privacy-policies/privacy-policy-us\u0022 target=\u0022_blank\u0022 shape=\u0022rect\u0022\u003ePrivacy Policy\u003c/a\u003e.\u003c/p\u003e","requiredFieldText":"* Required","sendButtonText":"Send","senderEmailAddressLabel":"* Your Email Address","senderFirstNameLabel":"* Your First Name","sendToText":"Send To:"},"recaptchaPublicKey":"6LfW_icUAAAAAL_CG700pddUxLNYIxgRJe3vOg2Z","id":"c9d11c79-b5b2-4bf4-be97-50bf9b3a44dc","allowedForAnonymousUsers":true,"type":"Email","displayName":"Email","namePassedToEvents":"Email"}],"dialogSettings":{"cancelButtonText":"Cancel","copyToSenderLabel":"Send a Copy to Myself","emailAddressesLabel":"* Email Address(es)","emailInstructionText":"Separate email addresses with commas","fromText":"From:","privacyPolicyText":"\u003cp\u003e\u0026copy;2020 General Mills, Inc. All Rights Reserved. This information will only be used to send an email to your friend(s) and will not be saved. Please read our \u003ca rel=\u0022noopener noreferrer\u0022 rel=\u0022noopener noreferrer\u0022 href=\u0022http://www.generalmills.com/company/privacy-policies/privacy-policy-us\u0022 target=\u0022_blank\u0022 shape=\u0022rect\u0022\u003ePrivacy Policy\u003c/a\u003e.\u003c/p\u003e","requiredFieldText":"* Required","sendButtonText":"Send","senderEmailAddressLabel":"* Your Email Address","senderFirstNameLabel":"* Your First Name","sendToText":"Send To:"},"controlIds":{"toolbarId":"gmi_actionToolbar_0062db4d-452e-4eba-af2d-b8dce44acc50","moreButtonId":"gmi_actionToolbar_0062db4d-452e-4eba-af2d-b8dce44acc50_moreButton","moreButtonTextId":"gmi_actionToolbar_0062db4d-452e-4eba-af2d-b8dce44acc50_moreButtonText","collapsedButtonsId":"gmi_actionToolbar_0062db4d-452e-4eba-af2d-b8dce44acc50_collapsedButtons","secondaryButtonsId":"gmi_actionToolbar_0062db4d-452e-4eba-af2d-b8dce44acc50_secondaryButtons"}},"contentId":"60450c7f-896a-4552-9026-7780afb0450a","isCurrentUserAnonymous":true,"isFavoriteItem":false,"privacyOptOut":false,"shareCounts":{"social.pinterest":"0","print":"0","favorite":"0","social.facebook":"0","email":"0"},"pageAttributes":{"title":"Cake Batter Ice Cream","description":"I scream, you scream, every last one of us screams for Cake Batter Ice Cream. (The secret ingredient isn\u0027t much of a secret is it?)","image":"https://images-gmi-pmc.edge-generalmills.com/529e259f-50db-4f46-92a0-4d05a0831c75.jpg","url":"http%3a%2f%2fwww.tablespoon.com%2frecipes%2fcake-batter-ice-cream%2f60450c7f-896a-4552-9026-7780afb0450a","contentType":"Recipe","contentId":"60450c7f-896a-4552-9026-7780afb0450a"}}; var moduleName = 'actionToolbar'; var isVueModule = true; GeneralMills.PandoSites.RegisterControlInstance(moduleName, configuration, componentMetadata, isVueModule) }); })();
Cake Batter Ice Cream
(function() { document.addEventListener('DOMContentLoaded', function() { var componentMetadata = JSON.parse('\x7b\x22componentName\x22\x3a\x22RatingAndReviewCounts_3f096167-8a59-43c4-961a-84f57d84be42\x22,\x22deferOptions\x22\x3a\x7b\x22deferComponent\x22\x3afalse,\x22deferType\x22\x3a\x22None\x22,\x22deferId\x22\x3a\x22r55c4d71798d748b2b22e0ea86994920e\x22,\x22deferredContainerId\x22\x3a\x22\x2fmain\x2frdpRatingAndReview\x22,\x22deferredContainerView\x22\x3anull\x7d,\x22viewName\x22\x3a\x22RatingAndReviewCounts\x22\x7d'); var configuration = {}; var moduleName = 'ratingAndReviewCounts'; var isVueModule = false; GeneralMills.PandoSites.RegisterControlInstance(moduleName, configuration, componentMetadata, isVueModule) }); })();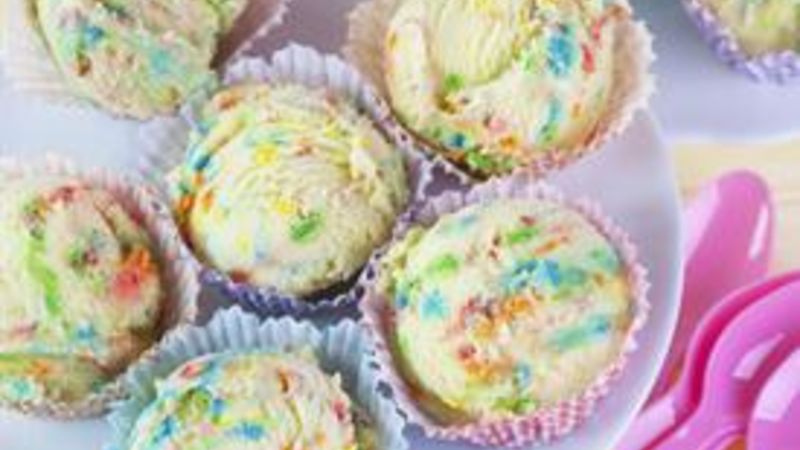 Prep

30

min

Total

8

hr

0

min

Servings

16
I scream, you scream, every last one of us screams for Cake Batter Ice Cream. (The secret ingredient isn't much of a secret is it?)
(function() { document.addEventListener('DOMContentLoaded', function() { var componentMetadata = JSON.parse('\x7b\x22componentName\x22\x3a\x22RecipeIntro_3f096167-8a59-43c4-961a-84f57d84be42\x22,\x22deferOptions\x22\x3a\x7b\x22deferComponent\x22\x3afalse,\x22deferType\x22\x3a\x22None\x22,\x22deferId\x22\x3a\x22r449b3fa0e9be4da0a36197267a44fab8\x22,\x22deferredContainerId\x22\x3a\x22\x2fmain\x2frdpIntro\x22,\x22deferredContainerView\x22\x3anull\x7d,\x22viewName\x22\x3a\x22RecipeIntro\x22\x7d'); var configuration = {}; var moduleName = 'expandableTextContainer'; var isVueModule = true; GeneralMills.PandoSites.RegisterControlInstance(moduleName, configuration, componentMetadata, isVueModule) }); })();
Updated September 25, 2014
Ingredients
6

egg yolks

2

cups heavy cream

2

cups milk (I used whole)

2

cups half-and-half

1 1/3

cup yellow cake mix (I used Betty Crocker™ Super Moist™ yellow cake mix)

1 1/2

cup sugar

2

teaspoons vanilla extract

1

pinch salt

4

tablespoons sprinkles

8

drops yellow liquid food coloring

Special equipment: ice cream maker, fine mesh sieve or cheesecloth
Steps
(function() { document.addEventListener('DOMContentLoaded', function() { var componentMetadata = JSON.parse('\x7b\x22componentName\x22\x3a\x22WakeLock_3f096167-8a59-43c4-961a-84f57d84be42\x22,\x22deferOptions\x22\x3a\x7b\x22deferComponent\x22\x3atrue,\x22deferType\x22\x3a\x22OnDemand\x22,\x22deferId\x22\x3a\x22rb0117d21e7384e619fa2a3f5283102e3\x22,\x22deferredContainerId\x22\x3a\x22\x2fmain\x2frdpSteps\x2frdpWakeLock\x22,\x22deferredContainerView\x22\x3a\x22RecipeSteps\x22\x7d,\x22viewName\x22\x3a\x22WakeLock\x22\x7d'); var configuration = {"textAbove":"Prevent your screen from going dark while you cook.","timeoutDurationMs":3600000}; var moduleName = 'wakeLock'; var isVueModule = true; GeneralMills.PandoSites.RegisterControlInstance(moduleName, configuration, componentMetadata, isVueModule) }); })();
1

First things first. Make sure your ice cream maker freezer canister(s) are frozen SOLID before embarking on this recipe. In my little freezer, this usually takes a couple of days - overnight just won't do it.

2

Place the egg yolks in a large bowl and whisk until smooth. Set aside.

3

Combine the milk, half & half, and vanilla in another large mixing bowl with the fine mesh sieve set over the top. (Or a layer of cheesecloth will also do the trick. Make sure its secured to the sides of the bowl.) Set aside.

4

In a medium saucepan, combine the heavy cream with the cake mix, sugar, and salt. Heat over medium heat until warmed through - not boiling but just on the edge of it. Stir mixture constantly. It starts out lumpy, but will smooth out as things heat up.

5

When the mixture in the saucepan is warm (not boiling, but almost), slowly pour a small amount (say 1/4 cup) into the bowl with the egg yolks, stirring constantly. This will temper the egg yolks (and prevent the scrambled egg effect).

6

Continue pouring the warm cream mixture into the yolks a little at a time, whisking continuously until the two are completely combined.

7

Return the resulting mixture to your saucepan, and continue heating over medium heat, stirring and scraping the bottom of the pan constantly, until the mixture thickens slightly. This won't take but a few minutes. It should slightly coat the back of a spoon when ready.

8

Remove from heat, and immediately pour the mixture through the mesh sieve, into the bowl containing the milk and half & half. Stir well to combine.

9

Add a few drops of yellow food coloring if desired.

10

Cover and chill thoroughly in the refrigerator - at least 4 to 6 hours. Overnight is ideal.

11

Freeze the chilled custard mixture in an ice cream maker, according to the manufacturer's instructions. Remember, this recipe makes a double batch for a standard ice cream maker - careful not to overfill!

12

Pour in the sprinkles at the very end of the freezing cycle. Stir as little as possible, to preserve the vibrant color.

13

Transfer your ice cream to an airtight container and store in an airtight container in the freezer until ready to serve. This ice cream recipe stays soft enough for easy scooping even after a day in the freezer, which I love!
(function() { document.addEventListener('DOMContentLoaded', function() { var componentMetadata = JSON.parse('\x7b\x22componentName\x22\x3a\x22RecipeSteps_3f096167-8a59-43c4-961a-84f57d84be42\x22,\x22deferOptions\x22\x3a\x7b\x22deferComponent\x22\x3atrue,\x22deferType\x22\x3a\x22OnDemand\x22,\x22deferId\x22\x3a\x22rb20367a6b6a144afb2f24850b8d74826\x22,\x22deferredContainerId\x22\x3a\x22\x2fmain\x2frdpSteps\x2frdpWakeLock\x22,\x22deferredContainerView\x22\x3a\x22RecipeSteps\x22\x7d,\x22viewName\x22\x3a\x22RecipeSteps\x22\x7d'); var configuration = {"initAreImagesHidden":false,"hideImagesEventName":"HideStepShots","showImagesEventName":"ShowStepShots","hideImagesButtonText":"Hide Images","showImagesButtonText":"Show Images","hideImagesClass":"rdpHideStepImages"}; var moduleName = 'recipeStepShots'; var isVueModule = true; GeneralMills.PandoSites.RegisterControlInstance(moduleName, configuration, componentMetadata, isVueModule) }); })();
© 2020 ®/TM General Mills All Rights Reserved
(function() { document.addEventListener('DOMContentLoaded', function() { var componentMetadata = JSON.parse('\x7b\x22componentName\x22\x3a\x22DoubleClick_13a90c34-3b35-4860-9527-914a5e0ff91f\x22,\x22deferOptions\x22\x3a\x7b\x22deferComponent\x22\x3atrue,\x22deferType\x22\x3a\x22OnDemand\x22,\x22deferId\x22\x3a\x22r0f2cb4ada068428d967f2fce9c69afd7\x22,\x22deferredContainerId\x22\x3a\x22\x2fmain\x2frdpFeatureAd\x22,\x22deferredContainerView\x22\x3a\x22DoubleClick\x22\x7d,\x22viewName\x22\x3a\x22DoubleClick\x22\x7d'); var configuration = {"adId":"OMP/tablespoon/recipes/300x250_AutoRefresh_top","minPageWidth":"1000","maxPageWidth":"9999","defaultMinPageWidth":"1000","defaultMaxPageWidth":"9999","enableLyticsIntegration":true,"lyticsWaitTimeThreshold":5000,"size":"[300, 250]","refreshWhenViewed":true,"adContainerId":"025936cc-b63a-4d60-ad69-f426eaeadce8","doubleClickAdContainerId":"4f35cdf8-63f4-4dbb-a70d-63bfb7855449","adCaptionText":"Advertisement","networkCode":"/15704463/","relevantMetadata":["Dessert","Frozen Dessert"],"privacyOptOut":false}; var moduleName = 'doubleClick'; var isVueModule = true; GeneralMills.PandoSites.RegisterControlInstance(moduleName, configuration, componentMetadata, isVueModule) }); })();
(function() { document.addEventListener('DOMContentLoaded', function() { var componentMetadata = JSON.parse('\x7b\x22componentName\x22\x3a\x22DoubleClick_0cfeeadf-8841-41d0-bcd1-f69250cf0ac4\x22,\x22deferOptions\x22\x3a\x7b\x22deferComponent\x22\x3atrue,\x22deferType\x22\x3a\x22OnDemand\x22,\x22deferId\x22\x3a\x22rf3c4562858014a1f9edec458014efcd1\x22,\x22deferredContainerId\x22\x3a\x22\x2fmain\x2frdpFeatureAd\x22,\x22deferredContainerView\x22\x3a\x22DoubleClick\x22\x7d,\x22viewName\x22\x3a\x22DoubleClick\x22\x7d'); var configuration = {"adId":"OMP/tablespoon/recipes/728x90_top","minPageWidth":"768","maxPageWidth":"999","defaultMinPageWidth":"1000","defaultMaxPageWidth":"9999","enableLyticsIntegration":true,"lyticsWaitTimeThreshold":5000,"size":"[728, 90]","refreshWhenViewed":false,"adContainerId":"03478cdf-72e4-4f40-aba5-9ce94c79f76a","doubleClickAdContainerId":"9910d7b7-88c6-40f0-8e2b-d62ff9390820","adCaptionText":"Advertisement","networkCode":"/15704463/","relevantMetadata":["Dessert","Frozen Dessert"],"privacyOptOut":false}; var moduleName = 'doubleClick'; var isVueModule = true; GeneralMills.PandoSites.RegisterControlInstance(moduleName, configuration, componentMetadata, isVueModule) }); })();
(function() { document.addEventListener('DOMContentLoaded', function() { var componentMetadata = JSON.parse('\x7b\x22componentName\x22\x3a\x22DoubleClick_3b053ad7-affc-4295-9966-00f47602a6b3\x22,\x22deferOptions\x22\x3a\x7b\x22deferComponent\x22\x3atrue,\x22deferType\x22\x3a\x22OnDemand\x22,\x22deferId\x22\x3a\x22r173453fbd09a4b19a54e608715a58694\x22,\x22deferredContainerId\x22\x3a\x22\x2fmain\x2frdpFeatureAd\x22,\x22deferredContainerView\x22\x3a\x22DoubleClick\x22\x7d,\x22viewName\x22\x3a\x22DoubleClick\x22\x7d'); var configuration = {"adId":"OMP/m_tablespoon/recipes/300x250_top","minPageWidth":"299","maxPageWidth":"767","defaultMinPageWidth":"1000","defaultMaxPageWidth":"9999","enableLyticsIntegration":true,"lyticsWaitTimeThreshold":5000,"size":"[[300,250], [300,600]]","refreshWhenViewed":false,"adContainerId":"0b7050cb-35b0-4d71-a232-5029a281c9b4","doubleClickAdContainerId":"d19de678-2fee-4764-b416-31c27552e1c2","adCaptionText":"Advertisement","networkCode":"/15704463/","relevantMetadata":["Dessert","Frozen Dessert"],"privacyOptOut":false}; var moduleName = 'doubleClick'; var isVueModule = true; GeneralMills.PandoSites.RegisterControlInstance(moduleName, configuration, componentMetadata, isVueModule) }); })();
(function() { document.addEventListener('DOMContentLoaded', function() { var componentMetadata = JSON.parse('\x7b\x22componentName\x22\x3a\x22RelatedContent_830a2de7-a19e-4fec-b276-74469a451a3f\x22,\x22deferOptions\x22\x3a\x7b\x22deferComponent\x22\x3atrue,\x22deferType\x22\x3a\x22OnDemand\x22,\x22deferId\x22\x3a\x22rbb83c62f3080476aa17357a1d4bf123c\x22,\x22deferredContainerId\x22\x3a\x22\x2fmain\x2frdpRelatedContent2\x22,\x22deferredContainerView\x22\x3a\x22RecipeDetail\x22\x7d,\x22viewName\x22\x3a\x22RelatedContent\x22\x7d'); var configuration = {}; var moduleName = 'relatedContent'; var isVueModule = true; GeneralMills.PandoSites.RegisterControlInstance(moduleName, configuration, componentMetadata, isVueModule) }); })();
(function() { document.addEventListener('DOMContentLoaded', function() { var componentMetadata = JSON.parse('\x7b\x22componentName\x22\x3a\x22RelatedContent_6baa3312-5bf3-4b63-aa78-22158dc96112\x22,\x22deferOptions\x22\x3a\x7b\x22deferComponent\x22\x3atrue,\x22deferType\x22\x3a\x22OnDemand\x22,\x22deferId\x22\x3a\x22r4d5d803b5d024ab58027b9d4019c64e8\x22,\x22deferredContainerId\x22\x3a\x22\x2fmain\x2frdpRelatedContent1\x22,\x22deferredContainerView\x22\x3a\x22RecipeDetail\x22\x7d,\x22viewName\x22\x3a\x22RelatedContent\x22\x7d'); var configuration = {}; var moduleName = 'relatedContent'; var isVueModule = true; GeneralMills.PandoSites.RegisterControlInstance(moduleName, configuration, componentMetadata, isVueModule) }); })();
(function() { document.addEventListener('DOMContentLoaded', function() { var componentMetadata = JSON.parse('\x7b\x22componentName\x22\x3a\x22ConsumerGeneratedContent_3f096167-8a59-43c4-961a-84f57d84be42\x22,\x22deferOptions\x22\x3a\x7b\x22deferComponent\x22\x3atrue,\x22deferType\x22\x3a\x22OnDemand\x22,\x22deferId\x22\x3a\x22r68b4ef31a28e4359a5f3ad9a801cfb0b\x22,\x22deferredContainerId\x22\x3a\x22\x2fmain\x2frdpCgc\x22,\x22deferredContainerView\x22\x3a\x22RecipeDetail\x22\x7d,\x22viewName\x22\x3a\x22ConsumerGeneratedContent\x22\x7d'); var configuration = {"loaderScript":"https://apps.bazaarvoice.com/deployments/tablespoon/main_site/production/en_US/bv.js","type":"RatingAndReview","language":"en","isEmailRequired":true,"isScreenNameRequired":true,"includeRatings":true}; var moduleName = 'consumerGeneratedContent'; var isVueModule = true; GeneralMills.PandoSites.RegisterControlInstance(moduleName, configuration, componentMetadata, isVueModule) }); })();
(function() { document.addEventListener('DOMContentLoaded', function() { var componentMetadata = JSON.parse('\x7b\x22componentName\x22\x3a\x22ThirdPartyScript_df19a63c-4926-4b53-b250-0ff85ad38ea5\x22,\x22deferOptions\x22\x3a\x7b\x22deferComponent\x22\x3atrue,\x22deferType\x22\x3a\x22OnDemand\x22,\x22deferId\x22\x3a\x22r84c202e16dc041918a2e7ad86d9c0a2e\x22,\x22deferredContainerId\x22\x3a\x22\x2fmain\x2frdpZergnet1\x22,\x22deferredContainerView\x22\x3a\x22ThirdPartyScript\x22\x7d,\x22viewName\x22\x3a\x22ThirdPartyScript\x22\x7d'); var configuration = {"placeholderName":"rdpZergnet1","domContent":"\u003cdiv id=\u0022external-content-container-49056\u0022\u003e\u003cdiv id=\u0022zergnet-widget-49056\u0022\u003e\u003c/div\u003e\u003c/div\u003e","scriptContent":"//www.zergnet.com/zerg.js?id=49056"}; var moduleName = 'thirdPartyScript'; var isVueModule = true; GeneralMills.PandoSites.RegisterControlInstance(moduleName, configuration, componentMetadata, isVueModule) }); })();
(function() { document.addEventListener('DOMContentLoaded', function() { var componentMetadata = JSON.parse('\x7b\x22componentName\x22\x3a\x22DoubleClick_17402628-f426-4216-8cb2-527bbb85a1a4\x22,\x22deferOptions\x22\x3a\x7b\x22deferComponent\x22\x3atrue,\x22deferType\x22\x3a\x22OnDemand\x22,\x22deferId\x22\x3a\x22r9f610ac287a849caa8b2a81945406afe\x22,\x22deferredContainerId\x22\x3a\x22\x2fmain\x2frdpSecondaryAd\x22,\x22deferredContainerView\x22\x3a\x22DoubleClick\x22\x7d,\x22viewName\x22\x3a\x22DoubleClick\x22\x7d'); var configuration = {"adId":"OMP/tablespoon/recipes/300x250_bottom","minPageWidth":"1000","maxPageWidth":"9999","defaultMinPageWidth":"1000","defaultMaxPageWidth":"9999","enableLyticsIntegration":true,"lyticsWaitTimeThreshold":5000,"size":"[[300,600],[300,250]]","refreshWhenViewed":false,"adContainerId":"c55fb165-620a-43fc-a593-fe7574a33cd1","doubleClickAdContainerId":"184f68d6-dd2c-463b-b3a7-861f87a77b48","adCaptionText":"Advertisement","networkCode":"/15704463/","relevantMetadata":["Dessert","Frozen Dessert"],"privacyOptOut":false}; var moduleName = 'doubleClick'; var isVueModule = true; GeneralMills.PandoSites.RegisterControlInstance(moduleName, configuration, componentMetadata, isVueModule) }); })();
(function() { document.addEventListener('DOMContentLoaded', function() { var componentMetadata = JSON.parse('\x7b\x22componentName\x22\x3a\x22DoubleClick_08734287-0e98-4513-a9ae-d4ed8fcc090d\x22,\x22deferOptions\x22\x3a\x7b\x22deferComponent\x22\x3atrue,\x22deferType\x22\x3a\x22OnDemand\x22,\x22deferId\x22\x3a\x22r66d5e41a664c47ac9ba08e04315afd6a\x22,\x22deferredContainerId\x22\x3a\x22\x2fmain\x2frdpSecondaryAd\x22,\x22deferredContainerView\x22\x3a\x22DoubleClick\x22\x7d,\x22viewName\x22\x3a\x22DoubleClick\x22\x7d'); var configuration = {"adId":"OMP/tablespoon/recipes/728x90_bottom","minPageWidth":"768","maxPageWidth":"999","defaultMinPageWidth":"1000","defaultMaxPageWidth":"9999","enableLyticsIntegration":true,"lyticsWaitTimeThreshold":5000,"size":"[728, 90]","refreshWhenViewed":false,"adContainerId":"5ed420b4-7a61-4c37-ba4b-b02049299250","doubleClickAdContainerId":"892ff46c-76cd-4ff4-b013-b0e97257dee2","adCaptionText":"Advertisement","networkCode":"/15704463/","relevantMetadata":["Dessert","Frozen Dessert"],"privacyOptOut":false}; var moduleName = 'doubleClick'; var isVueModule = true; GeneralMills.PandoSites.RegisterControlInstance(moduleName, configuration, componentMetadata, isVueModule) }); })();
(function() { document.addEventListener('DOMContentLoaded', function() { var componentMetadata = JSON.parse('\x7b\x22componentName\x22\x3a\x22DoubleClick_147e3d6b-a87a-4ebe-b45b-4661cb73be28\x22,\x22deferOptions\x22\x3a\x7b\x22deferComponent\x22\x3atrue,\x22deferType\x22\x3a\x22OnDemand\x22,\x22deferId\x22\x3a\x22r70a822337bba4c17a9be8c6f1a095b5e\x22,\x22deferredContainerId\x22\x3a\x22\x2fmain\x2frdpSecondaryAd\x22,\x22deferredContainerView\x22\x3a\x22DoubleClick\x22\x7d,\x22viewName\x22\x3a\x22DoubleClick\x22\x7d'); var configuration = {"adId":"OMP/m_tablespoon/recipes/300x250_bottom","minPageWidth":"299","maxPageWidth":"767","defaultMinPageWidth":"1000","defaultMaxPageWidth":"9999","enableLyticsIntegration":true,"lyticsWaitTimeThreshold":5000,"size":"[[300,250], [300,600]]","refreshWhenViewed":false,"adContainerId":"c993ba14-195e-48b9-b416-1c3998fc78ac","doubleClickAdContainerId":"9a79f11f-5b73-4b20-8e50-9614dbee74c6","adCaptionText":"Advertisement","networkCode":"/15704463/","relevantMetadata":["Dessert","Frozen Dessert"],"privacyOptOut":false}; var moduleName = 'doubleClick'; var isVueModule = true; GeneralMills.PandoSites.RegisterControlInstance(moduleName, configuration, componentMetadata, isVueModule) }); })();
(function() { document.addEventListener('DOMContentLoaded', function() { var componentMetadata = JSON.parse('\x7b\x22componentName\x22\x3a\x22ThirdPartyScript_5705100e-e2a8-4487-9eeb-b94536d45d71\x22,\x22deferOptions\x22\x3a\x7b\x22deferComponent\x22\x3atrue,\x22deferType\x22\x3a\x22OnDemand\x22,\x22deferId\x22\x3a\x22r8a53bba6ab2749e8bc6afe6c9925c0c3\x22,\x22deferredContainerId\x22\x3a\x22\x2fmain\x2frdpSecondaryAd\x22,\x22deferredContainerView\x22\x3a\x22ThirdPartyScript\x22\x7d,\x22viewName\x22\x3a\x22ThirdPartyScript\x22\x7d'); var configuration = {"placeholderName":"rdpSecondaryAd","domContent":"\u003cdiv id=\u0022ntvoAdSpot\u0022 style=\u0022height:20px;margin-bottom:-20px;\u0022\u003e   \u003c/div\u003e","scriptContent":"//s.ntv.io/serve/load.js"}; var moduleName = 'thirdPartyScript'; var isVueModule = true; GeneralMills.PandoSites.RegisterControlInstance(moduleName, configuration, componentMetadata, isVueModule) }); })();
(function() { document.addEventListener('DOMContentLoaded', function() { var componentMetadata = JSON.parse('\x7b\x22componentName\x22\x3a\x22DoubleClick_a64e89d5-b3d5-45ea-8f7e-3efb4a0c90ce\x22,\x22deferOptions\x22\x3a\x7b\x22deferComponent\x22\x3atrue,\x22deferType\x22\x3a\x22OnDemand\x22,\x22deferId\x22\x3a\x22r2a6c57624ded4f66aff3333d44b68352\x22,\x22deferredContainerId\x22\x3a\x22\x2fmain\x2frdpTernaryAd\x22,\x22deferredContainerView\x22\x3a\x22DoubleClick\x22\x7d,\x22viewName\x22\x3a\x22DoubleClick\x22\x7d'); var configuration = {"adId":"OMP/tablespoon/recipes/300x250_bottom2","minPageWidth":"1000","maxPageWidth":"9999","defaultMinPageWidth":"1000","defaultMaxPageWidth":"9999","enableLyticsIntegration":true,"lyticsWaitTimeThreshold":5000,"size":"[[300,600],[300,250]]","refreshWhenViewed":false,"adContainerId":"bc284b23-6961-4529-b39d-52827f5f9d29","doubleClickAdContainerId":"bc5a629b-afb2-4eda-8a32-fc90871289d8","adCaptionText":"Advertisement","networkCode":"/15704463/","relevantMetadata":["Dessert","Frozen Dessert"],"privacyOptOut":false}; var moduleName = 'doubleClick'; var isVueModule = true; GeneralMills.PandoSites.RegisterControlInstance(moduleName, configuration, componentMetadata, isVueModule) }); })();
(function() { document.addEventListener('DOMContentLoaded', function() { var componentMetadata = JSON.parse('\x7b\x22componentName\x22\x3a\x22DoubleClick_a64e89d5-b3d5-45ea-8f7e-3efb4a0c90ce\x22,\x22deferOptions\x22\x3a\x7b\x22deferComponent\x22\x3atrue,\x22deferType\x22\x3a\x22OnDemand\x22,\x22deferId\x22\x3a\x22r0e8da06e6a0c47a2a5614a2f61368497\x22,\x22deferredContainerId\x22\x3a\x22\x2fmain\x2frdpTernaryAd\x22,\x22deferredContainerView\x22\x3a\x22DoubleClick\x22\x7d,\x22viewName\x22\x3a\x22DoubleClick\x22\x7d'); var configuration = {"adId":"OMP/tablespoon/recipes/300x250_bottom2","minPageWidth":"1000","maxPageWidth":"9999","defaultMinPageWidth":"1000","defaultMaxPageWidth":"9999","enableLyticsIntegration":true,"lyticsWaitTimeThreshold":5000,"size":"[[300,600],[300,250]]","refreshWhenViewed":false,"adContainerId":"722e9fc6-c3e0-493d-89e9-076be569f07c","doubleClickAdContainerId":"b3bf3504-a68d-43d1-a635-8de7c1a0581d","adCaptionText":"Advertisement","networkCode":"/15704463/","relevantMetadata":["Dessert","Frozen Dessert"],"privacyOptOut":false}; var moduleName = 'doubleClick'; var isVueModule = true; GeneralMills.PandoSites.RegisterControlInstance(moduleName, configuration, componentMetadata, isVueModule) }); })();